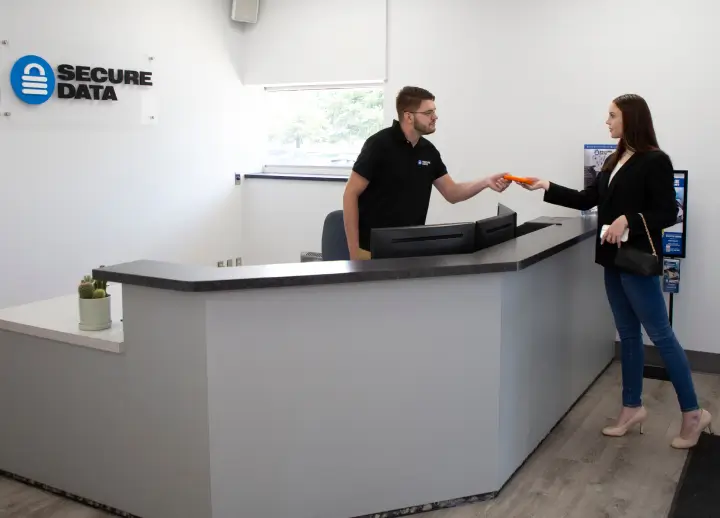 Award-Winning Data Recovery in Aiea, HI
Data loss is an eventuality that comes to all digital devices, but it does not have to mean the end to your precious data. With the right data recovery team, your data can be recovered from any device. That team is Secure Data Recovery. With a 96% success rate, you can rest assured that your media will be in the best hands.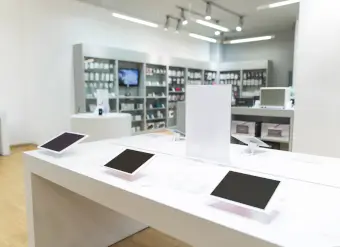 Secure Data Recovery Services
Emergency Services Available 24x7
Situated within Honolulu, the census-designated place of Aiea was originally an ahupua'a, or a Hawaiian subregion that was ruled by a chief or king. Now, it is home to both residents and the renowned Pearlridge, the largest enclosed shopping center of Hawaii and the second largest shopping center in general in the state. Aiea also features the Keaiwa Heiau, which is an old, ancient medicine shrine. But whether you're a resident just enjoying the shopping at Pearlridge, or a tourist visiting Keaiwa Heiau to see the shrine or the nearby site of a crashed World War II plane, your sunny day shouldn't be darkened by data loss. That's when Secure Data Recovery comes to the rescue!
Expert Data Recovery Services
Secure Data Recovery Services is the authority in Hard Drive Recovery, SSD Recovery and RAID Recovery. Since 2007, our data recovery company has helped tens of thousands of individuals and businesses of all sizes successfully recover from every type of data loss scenario. We understand the importance of data in the modern world and with our Economy, Standard and Emergency Data Recovery Options and state-of-the art technology we are ready to get your lost data back right now.
Experience total piece of mind with a "No Data, No Recovery Fee" Guarantee.
What Can We Recover For You Today?
Baksa János
Reviewed on May 21, 2020 | Honolulu, HI
This is how you do customer service
I worked with Chris McMacken on restoring my precious family photos from a heavily damaged, encrypted drive. Though I really had my doubts, if the data (photos and videos) are restorable without any significant data loss, Chris and Secure Data came through. I would definitely do business again with them, and will recommend their services to my friends as well. Not to mention buy a couple of more o... Read Moref their SecureDrives to store my data in a secure/safe/yet easily accessible way.
Communication back and forth was reasonable fast, considering the COVID-19 misery going on.
I am a happy customer! Thank you Chris.

Stephen Tangalin
Reviewed on Apr 14, 2020 | Lihue, HI
Data Recovery - end-to-end service
Chris McMacken you have definitely exceeded our expectations. Excellent services beginning to the end, you are top notch! thank you for being there for us every step of the way.
Top Certifications, Top Performance
We've been able to maintain our 96% success rate thanks to the many certifications that help bolster our industry-leading performance. With Class 10 ISO 4 Cleanrooms, we maximize the chances of a successful data recovery by reducing harmful particles in the air. Meanwhile, our SSAE Type II Certification means that your data privacy is assured and will be strictly maintained. Here are some more of our certifications that keep us ahead in the field:
GSA Approved Contractor Status
FIPS 140-2 Level 3 Data Handling Practices
SAS 70 Audit Compliance
PCI Security Standards
EU-U.S. Privacy Shield Certification
The Customer is Our #1 Concern
We know well how much of a hassle data loss can be. It's why we make every effort to ensure that our customers and their media are well taken care of. With our risk-free diagnostic evaluations, zero-obligation price quotes, and 24/7 customer service, we aim to make the data recovery process as stress-free for you as possible. We even offer an emergency service with a turnaround of 48 hours for those in a hurry. When you entrust us with your media, we'll give you the very best, always.
We strive to always aim for a satisfactory customer experience. Part of that comes from the skills of our certified engineers and specialized R&D department. It is thanks to them that we are able to find the latest techniques in data recovery so that we can use every method possible to get your data back. If your data still somehow proves unrecoverable, we can guarantee that no one else can get it back for you. But then you also won't have to pay the recovery service fee. That's our "no data, no recovery fee" guarantee.
Your Data is Important, Protect It in Aiea, HI
Most cases of data loss happen over time like multiple hard disk drive failure or a virus working its way through your computer. However, there are other instances where it can happen in an instant like a bad power outage leading to an electrical event. But whatever the cause, your data doesn't have to be lost forever.
If one of these scenarios happens, or you suspect that you're experiencing data loss, Secure Data Recovery is the number one choice in Aiea. Call us at 1-800-388-1266 and preserve your important data.