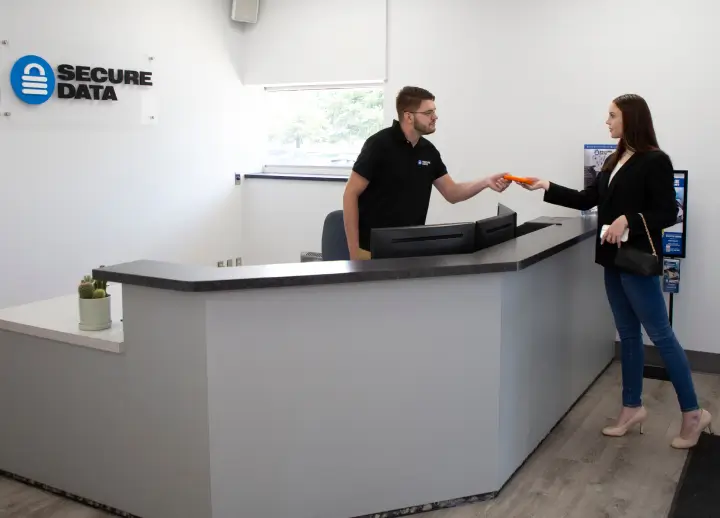 Data Recovery Services in Winter Park - RAID, SSD & Hard Drive Recovery
Whether it's damage from a raging hurricane or a simple spill in your work cubicle, when your media fails, you need a data recovery solution that you can rely on. That's when you call the leader of data retrieval: Secure Data Recovery.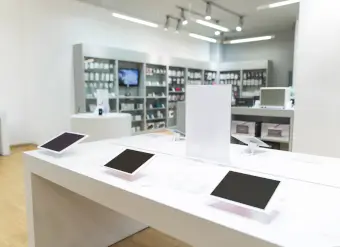 Secure Data Recovery Services
Emergency Services Available 24x7
Seated in Orange County, the city of Winter Park began as a resort community. Since then, it has evolved into a truly vibrant city with something for everyone. Whether you're one of the 31,000 residents enjoying a trip to the Mead Botanical Garden, or a visitor stopping by to witness the beautiful works in the Charles Hosmer Morse Museum of American Art, you're not counting on data loss to be a part of your itinerary. But should it happen, you can count on Secure Data Recovery to get back your data.
Expert Data Recovery Services
Secure Data Recovery Services is the authority in Hard Drive Recovery, SSD Recovery and RAID Recovery. Since 2007, our data recovery company has helped tens of thousands of individuals and businesses of all sizes successfully recover from every type of data loss scenario. We understand the importance of data in the modern world and with our Economy, Standard and Emergency Data Recovery Options and state-of-the art technology we are ready to get your lost data back right now.
Experience total piece of mind with a "No Data, No Recovery Fee" Guarantee.
What Can We Recover For You Today?
Winter Park, FL Data Recovery
Katie Balazs
Reviewed on Oct 24, 2019 | Orlando, FL
Elijah was a great rep helping me to navigate through this process quickly and working to resolve any questions/issues that arose.
Patricia A. Evans
Reviewed on Jun 24, 2019 | Orlando, FL
I would like to thank everyone who played crucial role in me having the opportunity to retrieve my information. I thought all hope was lost, but then I found a Life Saver. I had a thumb drive that was broken when my laptop fell with it in it. I had four books that I''m working on all stored on that drive that needed to be recovered and Secure Data Recovery Service was able to immediately recove... Read Morer the information that I so desperately needed. Words cannot express how I felt to have that information and not have to start from scratch on those books. I don''t think I could have done it all over again. They were not only fast, but also very courteous during the whole process from start to finish. Many, Many Thanks! and I would highly recommend their services for any data recovery that you will need.

Patricia Evans


Walt Saxton
Reviewed on Jan 17, 2019 | Orlando, FL
Thanks to Ryan and the SDR team. Looked like total disaster after hardrive failed and manufacturer said it was a lost cause (surprising from such a large manufacturer Dl). But looked around and decided to try recovery with SDR and they came through with 99% recovery as far as I can tell! GREAT STUFF. Only issue was getting significant cost after drive had been shipped off to them (first time this ... Read Morehas happened so didn''t realize cost would be so high) but with the hard drive in their hands what do you say? No? :) But all in all it''s definitely worth it to have my data and photos back. Thanks again! Super job.
Certifiably the Best in the Data Recovery Industry
As the company with the most certifications in the industry, you can rest easy knowing that we maintain standards greater than the competition, and even have qualifications that others don't have. With our SSAE 18 Type II certification, we're experts when it comes to data privacy. Our certified Class 10 ISO 4 Cleanrooms help maximize our chances of success by minimizing harmful airborne particles. Here are more of our certifications that keep us a level above the rest:
FIPS 140-2 Level 3 Data Handling Practices
GSA Approved Contractors
SAS 70 Audit Compliance
Certified Mac Technicians
PCI Security Standards
Top-Grade Customer Service
Data loss can make for a terrible day, the last thing you need is for recovering that data to be a hassle. We're all about giving our clients a stress-free experience, from risk-free evaluations and price quotes to turnarounds as fast as 48 hours with our emergency service.
Our certified engineers are trained rigorously in how to work with any media and operating system. We're so thorough in our methods that if somehow your data proves unrecoverable, we can assure you that no one else can get that data back. If that becomes the case, you won't have to pay for the recovery service fee. That's our "no data, no recovery fee" guarantee. If you're studying at Full Sail University, you can also qualify for a 10% student discount.
Protect Your Valuable Digital Estate in Winter Park, FL
Many things can cause your data to become corrupted or seemingly lost forever. Eventually, hard disk drives breakdown and fail. Accidentally clicking a bad link can lead to a virus infection that wreaks havoc with your vital files. Even a bad summer thunderstorm can lead to the power surge that fries your computer or servers.
But it doesn't have to stay that way, not with Secure Data Recovery on the scene. Call us at 1-800-388-1266 and get your data back.