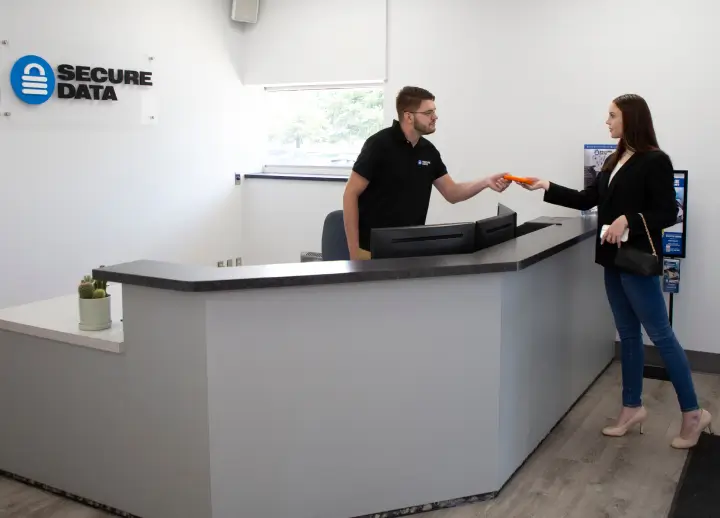 Trusted Data Recovery in Orange, CT
Secure Data Recovery has a local office in Orange, CT to provide data recovery on RAID arrays, HDD, SSD, mobile devices, and more. We have a 96% success rate and offer a secure and certified way to retrieve your files.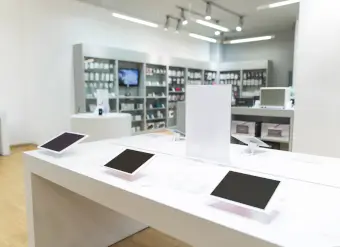 Secure Data Recovery Services
Emergency Services Available 24x7
Orange, CT is a rural community just outside of New Haven. Residents take part in town traditions such as the annual Orange County Fair dating back to the late 1800s. The city borders the Housatonic River and is home to just under 14,000 people. Secure Data Recovery has helped numerous businesses and individuals since its beginnings in 2007.
Expert Data Recovery Services
Secure Data Recovery Services is the authority in Hard Drive Recovery, SSD Recovery and RAID Recovery. Since 2007, our data recovery company has helped tens of thousands of individuals and businesses of all sizes successfully recover from every type of data loss scenario. We understand the importance of data in the modern world and with our Economy, Standard and Emergency Data Recovery Options and state-of-the art technology we are ready to get your lost data back right now.
Experience total piece of mind with a "No Data, No Recovery Fee" Guarantee.
What Can We Recover For You Today?
Orange, CT Data Recovery Reviews
Toddler Topsy
Reviewed on May 16, 2019 | Forest Hills, NY
Bloody amazing company! For the first time in my life I had mechanical failure with my PC''s hard-drive and no drive partitioning or recovery app can help with that, only mindful backing up (which of course escaped me) and a company with state of the art tech. abilities. I sent it to one company which claimed the drive was too far gone and they were kindly ready to dispose my drive for me (AND AL... Read MoreL MY DATA). Thankfully I came to SDRS and everything critical was reclaimed even though my platter had mild surface damaged from the failed writing head. The money I spent was well worth it and the professional customer service is second to none. All hail SDRS!
Bonnie Battista
Reviewed on Dec 28, 2018 | Cortlandt Manor, NY
Last day of school and the flash drive breaks, all info was on that and needed to have it fixed and back before the start of school. I am truly thankful to Jeff Hart, who walked me through the entire process and getting all the info back to us in an extremely timely manner. Thank you for taking such good care of this!
Elena Serocki
Reviewed on Oct 11, 2018 | Mount Kisco, NY
When the hard drive of my Apple laptop crashed, I was afraid I'd lost hundreds of work-related documents, audio files and thousands of precious photographs. My daughter—who'd had a similar experience a couple of years ago—immediately recommended that I contact Secure Data Recovery for help. Fred Wright, a Data Recovery Specialist, answered my initial phone call and helped me through the entire pro... Read Morecess. He very clearly and patiently explained how they could help, how to send them my damaged hard drive, how long it would take, and how much the service would cost. He also provided other information about what I could expect over the next few weeks. Fred quickly followed up with emails and sent me the necessary forms to fill out, and told me not to hesitate to contact him with any questions or concerns.

When the company had finished retrieving my data, Fred quickly called to notify me that all of it had been recovered, and explained the different ways the data could be sent to me. He answered my many questions and returned my follow-up phone calls. After I received the data and my husband and I were looking to find it on the drive, Fred was there again to help us when I phoned him. Throughout the process, he was always extremely knowledgeable, patient, courteous and professional: we couldn't have asked for a better person to guide us. I definitely recommend Secure Data Recovery, which recovered all my data and operates with the utmost professionalism and confidentiality.

Dependable Data Recovery
We handle cases from individuals, businesses, government entities and other organizations in Orange on a regular basis. Our engineers have decades of experience and have the fastest turnaround times in the industry. We offer emergency service with an average turnaround of 48 hours and our standard service comes with free diagnostics. All devices are given a diagnostic report detailing the price point and estimated turnaround time.
We stand by our no data, no recovery fee and allow you to choose your service options to fit your budget. We have a dedicated research and development team that is constantly working to develop innovative recovery techniques. You can easily submit a help request online or call our 24/7 customer service line. Our representatives will guide you through the recovery process and answer any questions you may have.
Certified Secure Practices
We are in full compliance with FERPA, HIPAA, and PCI-DSS, giving you peace of mind over the safety of your personal or sensitive files. We are SSAE 18 Type Certified and are regularly audited by a third-party to retain this status. We were one of the first in the industry to have a Class 10 ISO 4 Cleanroom, which gives you the greatest chance at a full recovery of your files. We employ Apple Mac Certified Technicians so only the professionals will work on your iOS device. Our engineers work with all operating systems including Windows, Linux, Unix, and Mac.
Warning Signs of a Failing Device
You may not notice when your device begins to fail, and by continuing to use damaged media, you risk causing further damage and overwriting files. If you notice any of the following signs, call Secure Data Recovery immediately and power off your device.
Beeping, clicking, or grinding noises
Physical Damage (including water, fire, and smoke)
Computer won't recognize media
Files Disappear
Start your risk-free case today by submitting an online help request or calling our customer service line at 1-800-388-1266.