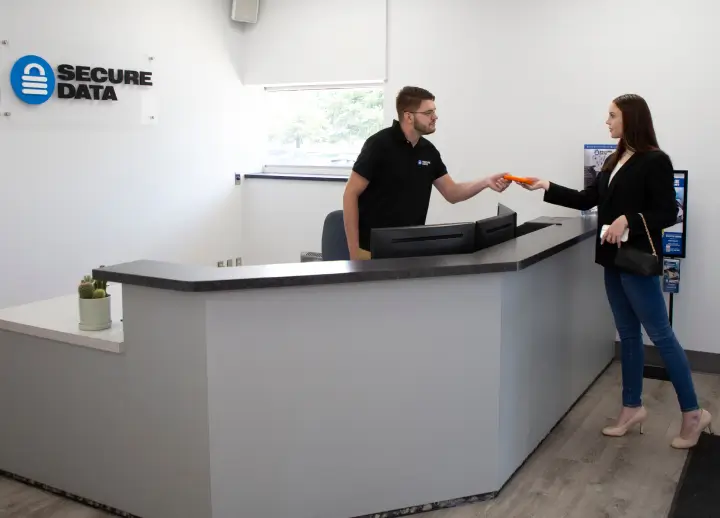 Data Recovery in Colorado Springs
We have served the greater Colorado Springs area for over a decade by offering industry-best data recovery services from faulty hard drives, SSDs, and servers. Our convenient location is just off Highway 24 on West Colorado Avenue, between South 26th Street and South 27th Street in Old Colorado City.
Use the experts in hard drive data recovery in Colorado Springs. We can reunite you with your data with our streamlined process, including free diagnostics and a "No Data, No Recovery Fee" guarantee.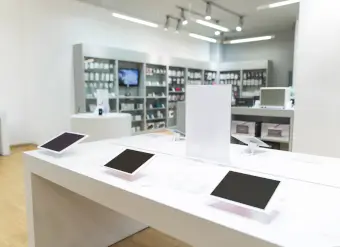 Secure Data Recovery Services
Emergency Services Available 24x7
The engineers at Secure Data Recovery have successfully recovered tens of thousands of failed devices. Our personnel possess the most industry-specific certifications of any data recovery company. We will exhaust every technological option available to resolve data loss situations for our Colorado Springs customers.
Secure Data Recovery Near You
Are you looking for data recovery services in Colorado Springs? We have three locations in the Pikes Peak area, including our store at 423 Main Street in Cañon City, a block from Royal Gorge Boulevard alongside the Arkansas River. Need data recovery in Pueblo? We have a location on 119 West 6th Street in downtown Pueblo, just off Interstate 25.
Data recovery in Colorado Springs, CO is closer and more convenient than ever for residents of the Springs. Call us or stop at one of our stores to schedule a free consultation and receive a no-obligation quote.
Colorado Springs Data Recovery Company
Secure Data Recovery Services is the authority in hard drive recovery , SSD recovery and RAID recovery . Since 2007, our data recovery company has helped tens of thousands of individuals and businesses of all sizes in Colorado Springs and its surrounding areas successfully recover from every type of data loss scenario imaginable. We have seen your failure type before and our team understands the importance of data in the modern world. We're ready to recover your lost data with our flexible Economy and Standard data recovery services, or immediately with our Emergency data recovery option.
What Can We Recover For You Today?
In addition to hard drive recovery and RAID recovery, we specialize in complex data loss solutions for SSD drives and other NAND-based flash memory devices, iPhone and Android smartphones and mobile devices, network-attached (NAS and SAN) storage systems, and virtual machines.
Colorado Springs Data Recovery Reviews
Keith Lang
Reviewed on Feb 02, 2021 | Cary, IL
I had a WD Passport that died with data that had not been backed up recently.
The service provided was timely, professional, and courteous.
Timothy kept me well informed during the entire process.
Sam Gravitt
Reviewed on Nov 23, 2020 | Highlands Ranch, CO
Secure Data Recovery Services did a great job with my failed thumb drive recovery. Elijah was very professional, explained the process thoroughly, and answered all my questions. The process was just as described and I couldn''t be happier with the outcome. I would absolutely recommend this fine company and all the folks that work there!
Frank Davis
Reviewed on Oct 23, 2020 | Colorado Springs, CO
Secure Data Recovery Services did a great job with HD recovery. Elijah was professional, responded quickly, and answered all my questions. I would recommend, great company.
Peg Hunnings
Reviewed on Oct 23, 2020 | Parker, CO
Vacation Memories Saved By Secure Data Recovery
I was looking for some hope that my memories, contacts, and pics might could possibly be retrieved from my water damaged IPhone. When I googled data retrieval, many different companies came up. I called 4 of them and was not given much hope or enough information for me to make a decision of what to do. The last one I called was SECURE Data Recovery and Elijah Robinson answered the phone. He w... Read Moreas extremely helpful, answered all my questions, and was very professional. He made me feel very comfortable and confident that I could trust my device and information with SECURE Data Recovery. Elijah Robinson lead me through the process step by step, by email and phone calls, and kept me updated as the retrieval process moved forwarded. He quickly responded to any concerns I had and continued to keep me in the loop from start to finish. I definitely recommend them.
Anordeng
Reviewed on Jul 24, 2020 | Colorado Springs, CO
Professional Organization
They pretty much fully recovered data from a 40Gbyte ~20 year old hard drive that crashed on me. They are professional to work with. Elijah was my go between and was very quick to respond to any questions or requests I had.
Steve Ludwig
Reviewed on Nov 01, 2019 | Platteville, CO
Individual Residential Customer
Secure Data Recovery Services did what they said. They did it quickly and professionally. Elijah Robinson was professional, responded quickly, and answered all my questions. They were excellent, recovered 100% of the data on my Microsoft Surface Pro laptop. I would use them again. I recommend them.
Why Choose Secure Data Recovery in Colorado Springs?
Certified and Verified Secure
Transparent Process
Trusted and Guaranteed Results
Secure Data Recovery Services operates in world-class facilities that undergo regular SSAE 18 SOC 1, SOC 2, and SOC 3 audits to verify the integrity of all cybersecurity management control systems. This means that your data is protected at every stage of the recovery process.
Each of our Lab facilities also has a certified Class 10 ISO 4 cleanroom. This specialized environment provides state-of-the-art filtration to remove potentially harmful airborne particulates that could damage the sensitive internal components of storage devices.
Free Data Recovery Quote
We intimately understand all data loss scenarios and will exhaust all options technologically possible to reunite you with your lost data as quickly as possible. When you choose Secure Data Recovery Services, you get the most credentialed professionals in the industry.
Service times and exact pricing for a successful recovery always depend on the specific damage to the storage, which is why we offer free, no-risk diagnostics with every standard service.
Our quotes consist of:
Price for successful recovery
Time estimates for the job
Key information about the events that led to data loss
Call 719-283-7418 to speak to a data recovery expert 24x7 and schedule your free data recovery consultation with a no-obligation price quote.