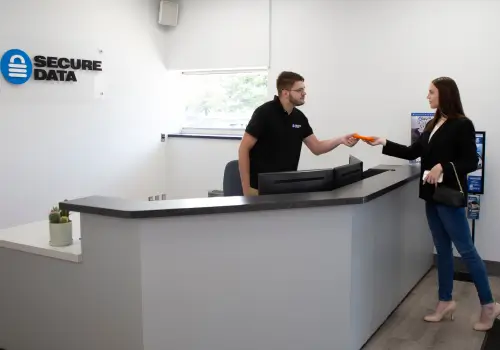 Data Recovery Services in Citrus Heights - RAID, SSD & Hard Drive Recovery
The people of Citrus Heights, California can rely on Secure Data Recovery Services for all of their recovery needs. Our engineers have experience working with Linux systems, Androids and iOS devices, SQL Databases, flash drives, and more. We boast a 96% success rate, making us an industry leader.
Our customers rate our services:
We Helped Thousands Get Their Lost Data Back.
With over 5,453 satisfied customers and growing, we are proud to provide outstanding customer experience and quality service that consistently exceed customer expectations.
View All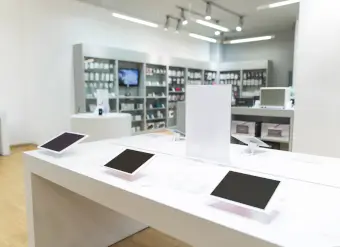 Secure Data Recovery Services
Emergency Services Available 24x7
Data Recovery Company in Citrus Heights, CA
Secure Data Recovery Services are the Citrus Heights hard drive recovery, SSD recovery and RAID recovery experts. Since 2007, our data recovery company has helped tens of thousands of individuals and businesses of all sizes in Citrus Heights successfully recover from every type of data loss scenario imaginable. We have seen your failure type before and our team understands the importance of data in the modern world. We're ready to recover your lost data with our flexible Economy and Standard data recovery services, or immediately with our Emergency data recovery option.
Experience total piece of mind with a "No Data, No Recovery Fee" Guarantee.
Recovery Services We Offer
Citrus Heights, CA Data Recovery Reviews
Rudy Schneider
Reviewed on Feb 09, 2021 | Lincoln, CA
My G: hard drive decided to crash while doing a deep scan for erroneously erased files. "Not to worry," I told myself, "I''ve got a backup drive". However, after reviewing my backup configuration, I noticed that I''d neglected to specify numerous files and file extension types that are important to me!

That''s where Secure Data Recovery came to the rescue! Tim, one of their Data Reco... Read Morevery Specialists, was my primary contact through the entire process, and made sure I understood and approved all the steps necessary to retrieve my data.

Next? I''m gonna fix my backup configuration!
Erika Miranda
Reviewed on Jan 05, 2019 | El Dorado Hills, CA
Scott Moses was great throughout the entire process of recovering my hard drive! He was always quick to respond and laid out all information clearly. Overall, very satisfied with the whole experience. Thanks!
Cheryl Halverson
Reviewed on Sep 24, 2018 | El Dorado Hills, CA
Ryan Wiggins and Secure Data Recovery are AMAZING!
Ryan Wiggins and the team at SDR recovered my family photos and other data that I had stored ONLY on a portable hard drive. I am grateful that I didn't lose anything! Thank you Ryan and SDR! I will be storing my data on the new drive you sent AND in the cloud.
Jim Welch
Reviewed on Aug 21, 2018 | Rancho Cordova, CA
The worst has come -- but then....
The way my drives in my PC are organized, I have all of the internal company and external customer projects on one drive. It was being backed up, but quite a while ago the backup procedure stopped working and thinking 'It will never happen to me' I didn't worry about fixing my problem. Well it did happen to me and I'm so grateful to Secure Data Recovery for getting my 600,000+ files back. From ... Read Morethe drop off of the disk to the delivery of my replacement drive, Secure was there every step of the way. My representative, Luke Marrali, kept me informed of all progress and was very encouraging that my data was going to be recovered.

I can't thank Secure Data Recovery enough for what they did for me. They all were GREAT!

I'm now changing my storage and backup practices and hope to never use Secure again. However, if the need ever arises, they will be the first ones I call.
Cathy Tran
Reviewed on Jun 21, 2018 | Sacramento, CA
I was not able to access my external hard drive after connecting it to my company's computer, which supposedly encrypted the files and possibly corrupted the files. It was not recoverable with my company's IT department after many attempts. Luckily Secure Data Recovery was able to recover nearly all the files (10+ years worth). It was a hefty price to pay to recover the files but it was worth it. ... Read More
The staff explained the process well and was clear regarding the projected costs and service. I was most impressed with the prompt responses and recovery.
A+ Customer Service
Our customer service representatives are available 24/7 through our phone lines to answer questions and explain the recovery process. For each case, we provide a no recovery, no fee guarantee. Clients can choose from a variety of service plans that fit their budgets and timelines. We have the fastest turnaround times in the industry, including an emergency service with an average turnaround of 48 hours.
We were the first data recovery company to install Class 10 ISO 4 Cleanrooms, which limit dust in the air that could physically damage your drive. This facility gives your device the best chance at a successful recovery. Other certifications include:
SSAE 18 Type II Certified
HIPAA Compliant
Apple Mac Certified technicians
Signs Your Media Is Failing
Common signs that your media is failing include whirring or grinding noises, a computer not recognizing the media, error messages, and physical damage to the device. Turn off your device immediately if you experience any of these symptoms to prevent further damage. Do not attempt to recover the data yourself as you will hurt your chances for successful file retrieval.
Call Secure Data Recovery Services at 1-800-388-1266 today to start your case. Our engineers provide free diagnostics with our standard service and give a price quote and turnaround time for every case. When the people of Citrus Heights need professional data recovery experts, they choose Secure Data Recovery.