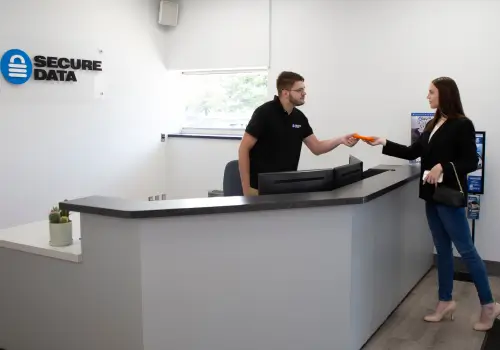 Data Recovery Services in Berkeley - RAID, SSD & Hard Drive Recovery
We have provided the Bay Area with industry-leading data recovery services for over 15 years. From failed hard drives to flawed SSDs, our certified engineers have the experience, state-of-the-art facilities, and specialized tools to resolve all failure scenarios. Our South Berkeley store, located at 2917 Ninth Street, is a few blocks east of the Aquatic Park and Interstate 485.
Trust the best for data recovery in Berkeley, CA. With a free evaluation, a no-obligation quote, and a "No Data, No Recovery Fee" guarantee, we are the experts for hard drive data recovery in Berkeley, CA.
Our customers rate our services:
We Helped Thousands Get Their Lost Data Back.
With over 5,320 satisfied customers and growing, we are proud to provide outstanding customer experience and quality service that consistently exceed customer expectations.
View All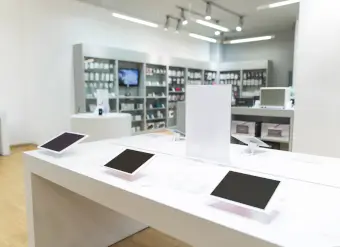 Secure Data Recovery Services
Emergency Services Available 24x7
Secure Data Recovery Near You
Are you looking for data recovery services in Berkeley, CA? In addition to our Berkeley, CA store, we have two locations across the Bay in San Francisco. You can find us at 837 Howard Street, between 4th Street and 5th Street, near Yerba Buena Gardens in SoMa. Or you can visit us at our 580 California Street store, located on the corner of Kearney Street, within walking distance from Chinatown.
Berkeley, CA data recovery is more convenient than it has ever been.
Call us now or visit one of our locations to begin the process.
Data Recovery Company in Berkeley, CA
Secure Data Recovery Services are the Berkeley hard drive recovery, SSD recovery and RAID recovery experts. Since 2007, our data recovery company has helped tens of thousands of individuals and businesses of all sizes in Berkeley successfully recover from every type of data loss scenario imaginable. We have seen your failure type before and our team understands the importance of data in the modern world. We're ready to recover your lost data with our flexible Economy and Standard data recovery services, or immediately with our Emergency data recovery option.
What Can We Recover For You Today?
In addition to hard drive recovery and RAID recovery, we specialize in complex data loss solutions for SSD drives and other NAND-based flash memory devices, iPhone and Android smartphones and mobile devices, network-attached (NAS and SAN) storage systems, and virtual machines.
Berkeley, CA Data Recovery Reviews
James Hood
Reviewed on Sep 15, 2023 | Santa Rosa, CA
Scott and Secure Data Recovery did an outstanding job recovering all my data from a failed Solid State Drive. Their explanation of alternative solutions was very clear, they kept me informed throughout, and delivered all my recovered data when they said they would.
Michael Swaim
Reviewed on Dec 13, 2022 | Emeryville, CA
Elliot was my rep and did a great job ushering me through the process and keeping me up to date in a speedy and professional fashion. Thanks!
Eugene Borghello
Reviewed on Oct 05, 2022 | Fair Field, CA
We had 25 years of files saved on a portable hard drive. One day I went to retrieve a file and discovered all of the files were gone. I called SDR and overnighted the hard drive to them. Within 24 hours they told me they could recover the data. Within 10 days I had a new hard drive, converted from windows to mac and was back in service.
Craig Wright
Reviewed on Sep 29, 2022 | Oakland, CA
Great service, great results
tl; dr: expensive service, great customer service, great results.

For almost 20 years I''ve run my own file server. 4 disk RAID5. I''ve lost many, many disks over the years to normal failures, but through diligent management, never more than one disk at a time. Long story short, the entire server dropped one foot to the ground, causing problems in all four disks at once. I spent weeks t... Read Morerying to get the disks into some kind of working shape, and eventually threw in the towel. Faced with losing data that goes as far back as 1994 (stuff downloaded from a BBS!), I decided to try out Secure Data Recovery.

I bagged up the four disks and brought them to an official drop-off location in Emeryville. This was delightful, as the storefront was in fact a small computer repair shop who were absolutely lovely. They told me what to expect in terms of process and price, and gave me some advice as to how to proceed.

The rest of the process went as you would expect. The techs determined they could recover my data, and quoted a price that was quite high. I was in no rush, but even the "you wait til we get to you" price was outside of what I was expecting. I had given this data up for gone, so having the possibility of recovery was too tempting. I bit the bullet and agreed to the quote, and I am glad I did -- I realized later that I stored a bunch of old photos on there that otherwise would have been gone.

The only other hitch was that I ordered a drive from Amazon for them to use to send me the recovered data. Amazon delivered the drive to some mysterious location, never to be seen again.* When we all realized this was the case, my contact Scott M arranged to have my data sent back for free on their dime. I appreciate this, aside from saving me money, it saved me the time of trying to figure things out with Amazon and wait for them to ship another drive to SDRS and then waiting longer for my data.

Scott has offered very considerate customer service throughout this process. I appreciate the service and I appreciate getting the data back! I am really impressed they managed to recover data from four broken disks containing an XFS file system on top of linux logical volume management on top of an mdadm RAID5 array. This experience was an expensive mistake and I am making different choices now, but I am glad to be getting the data back.

* Apparantly they receive disks shipped directly from Amazon all the time, so this was just a one-off "whoopsy" by this particular Amazon delivery driver.
Alex Harvey
Reviewed on Jun 25, 2022 | Emeryville, CA
Fast service and great communication
My external hard drive was damaged during a move, but Jonathan and Secure Data worked quickly to help me recover 100% of my files. He was friendly and communication was outstanding. I hope I never need these services again, but if I do I''ll be reaching out to Secure Data Recovery!
Ed Davisson
Reviewed on Dec 03, 2021 | Berkeley, CA
Elliot was great to work with! Communication was fast and clear. Elliot made sure to follow up when I had missed one the emails along the way. So glad to have the data back!
Why Choose Secure Data Recovery in Berkeley, CA?
Certified and Verified Secure
Transparent Process
Trusted and Guaranteed Results
Secure Data Recovery Services operates in world-class facilities that undergo regular SSAE 18 SOC 1, SOC 2, and SOC 3 audits to verify the integrity of all cybersecurity management control systems. This means that your data is protected at every stage of the recovery process.
Each of our Lab facilities also has a certified Class 10 ISO 4 cleanroom. This specialized environment provides state-of-the-art filtration to remove potentially harmful airborne particulates that could damage the sensitive internal components of storage devices.
Secure Data Recovery Services' facilities in Berkeley, CA have accreditation with the Better Business Bureau and maintain an A+ business rating. Your complete satisfaction is our mission. We strive to deliver the highest quality of service for every data recovery case.
For more than a decade, the engineers at Secure Data Recovery Services have built a reputation as the most reliable provider of professional data recovery in the industry. Our expert team maintains a documented 96% successful recovery rate.
We maintain partnerships with every major digital storage manufacturer to ensure our custom solutions never threaten any existing product warranties. We also invest heavily in research and development to keep pace with rapidly evolving digital storage technology.
Free Data Recovery Quote
We intimately understand all data loss scenarios and will exhaust all options technologically possible to reunite you with your lost data as quickly as possible. When you choose Secure Data Recovery Services, you get the most credentialed professionals in the industry.
Service times and exact pricing for a successful recovery always depend on the specific damage to the storage, which is why we offer free, no-risk diagnostics with every standard service.
Our quotes consist of:
Price for successful recovery
Time estimates for the job
Key information about the events that led to data loss
Call 510-439-5476 to speak to a data recovery expert 24x7 and schedule your free data recovery consultation with a no-obligation price quote.