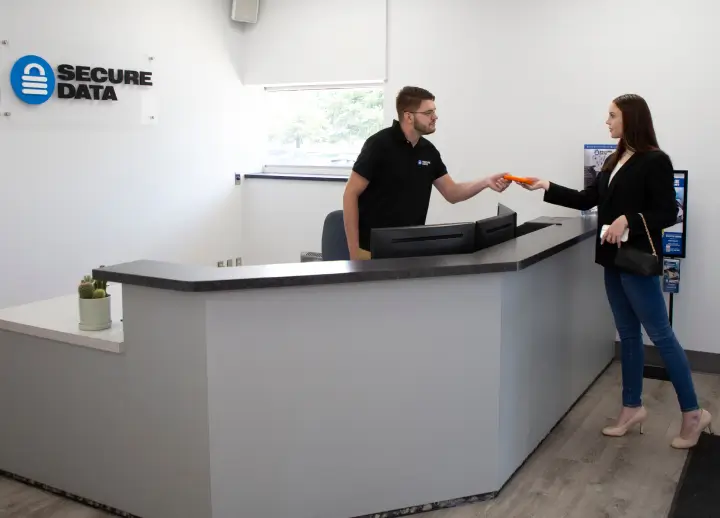 Data Recovery Services in Berkeley - RAID, SSD & Hard Drive Recovery
We have provided the Bay Area with industry-leading data recovery services for over 15 years. From failed hard drives to flawed SSDs, our certified engineers have the experience, state-of-the-art facilities, and specialized tools to resolve all failure scenarios. Our South Berkeley store, located at 2917 Ninth Street, is a few blocks east of the Aquatic Park and Interstate 485.
Trust the best for data recovery in Berkeley, CA. With a free evaluation, a no-obligation quote, and a "No Data, No Recovery Fee" guarantee, we are the experts for hard drive data recovery in Berkeley, CA.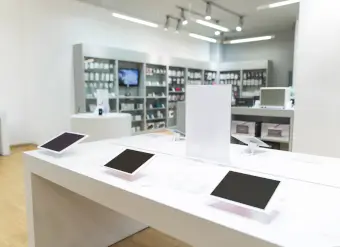 Secure Data Recovery Services
Emergency Services Available 24x7
Secure Data Recovery Near You
Are you looking for data recovery services in Berkeley, CA? In addition to our Berkeley, CA store, we have two locations across the Bay in San Francisco. You can find us at 837 Howard Street, between 4th Street and 5th Street, near Yerba Buena Gardens in SoMa. Or you can visit us at our 580 California Street store, located on the corner of Kearney Street, within walking distance from Chinatown.
Berkeley, CA data recovery is more convenient than it has ever been.
Call us now or visit one of our locations to begin the process.
Berkeley, CA Data Recovery Company
Secure Data Recovery Services is the authority in hard drive recovery , SSD recovery, and RAID recovery. Since 2007, our data recovery company has helped tens of thousands of individuals and businesses of all sizes in the Bay Area successfully recover from every type of data loss scenario imaginable. We have seen your failure type before and our team understands the importance of data in the modern world. We're ready to recover your lost data with our flexible Economy and Standard data recovery services, or immediately with our Emergency data recovery option.
What Can We Recover For You Today?
In addition to hard drive recovery and RAID recovery, we specialize in complex data loss solutions for SSD drives and other NAND-based flash memory devices, iPhone and Android smartphones and mobile devices, network-attached (NAS and SAN) storage systems, and virtual machines.
Berkeley, CA Data Recovery Reviews
Ccrivera808
Reviewed on Oct 28, 2021 | Stedman, NC
Excellent Customer Service
Exceptional experience with Secure Data Recovery. They were able to recover all my files from my damaged drive. Jake provided immediate response to all my questions and concerns. Turn around time was tremendous. Pricing is fair especially in my case, the files I needed recovered were extremely important. I recommend their services to everyone.
Rahul Tarte
Reviewed on Aug 30, 2018 | Sunnyvale, CA
Excellent service, recovered my data
My hard drive had a physical damage to head assembly.
Scott from Secure data handled my case over the phone explaining process and helped to recover all data.
Overall process was very well handled and with prompt replies.
Scott also extended help to get data recovered within my budget.
kudos to Scott and I recommend Secure Data to anyone.
Billy Huang
Reviewed on Jul 11, 2018 | San Mateo, CA
I worked with Todd Carnahan to recover data off of a busted external hard drive. Todd was very responsive, and worked with me to get a reasonable price for the recovery services. The recovery itself also went off without a hitch and I was able to get all of my data back in a pretty quick turnaround time. Absolutely recommend Secure Data Recovery for all your recovery needs!
Niki Saletta
Reviewed on Mar 13, 2018 | Half Moon Bay, CA
Such an great experience working with Secure Data Recovery Services. They were so efficient, even offered a payment plan for service costs to b more affordable. Mitchell helped through the entire process. He was a great communicator and super friendly. They recovered some very important files for us off a damaged HD. We couldn't be more happy with their service!
Why Choose Secure Data Recovery in Berkeley, CA?
Certified and Verified Secure
Transparent Process
Trusted and Guaranteed Results
Secure Data Recovery Services operates in world-class facilities that undergo regular SSAE 18 SOC 1, SOC 2, and SOC 3 audits to verify the integrity of all cybersecurity management control systems. This means that your data is protected at every stage of the recovery process.
Each of our Lab facilities also has a certified Class 10 ISO 4 cleanroom. This specialized environment provides state-of-the-art filtration to remove potentially harmful airborne particulates that could damage the sensitive internal components of storage devices.
Secure Data Recovery Services' facilities in Berkeley, CA have accreditation with the Better Business Bureau and maintain an A+ business rating. Your complete satisfaction is our mission. We strive to deliver the highest quality of service for every data recovery case.
For more than a decade, the engineers at Secure Data Recovery Services have built a reputation as the most reliable provider of professional data recovery in the industry. Our expert team maintains a documented 96% successful recovery rate.
We maintain partnerships with every major digital storage manufacturer to ensure our custom solutions never threaten any existing product warranties. We also invest heavily in research and development to keep pace with rapidly evolving digital storage technology.
Free Data Recovery Quote
We intimately understand all data loss scenarios and will exhaust all options technologically possible to reunite you with your lost data as quickly as possible. When you choose Secure Data Recovery Services, you get the most credentialed professionals in the industry.
Service times and exact pricing for a successful recovery always depend on the specific damage to the storage, which is why we offer free, no-risk diagnostics with every standard service.
Our quotes consist of:
Price for successful recovery
Time estimates for the job
Key information about the events that led to data loss
Call 510-439-5476 to speak to a data recovery expert 24x7 and schedule your free data recovery consultation with a no-obligation price quote.