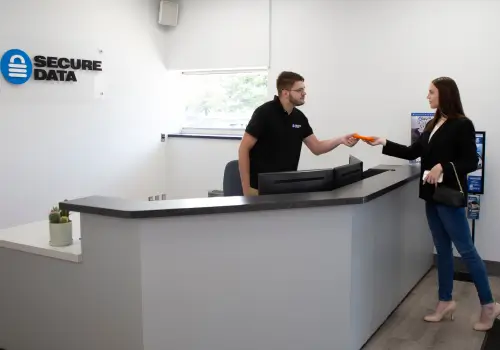 Data Recovery Services in Sydney - RAID, SSD & Hard Drive Recovery
Secure Data Recovery Services is Australia's most reliable media repair and data recovery provider. Our Sydney office provides free diagnostics and high success rates for dozens of different types of devices, and with state-of-the-art security certifications and experienced engineering teams, we provide an excellent way to recover from unexpected data loss.
Our customers rate our services:
We Helped Thousands Get Their Lost Data Back.
With over 5,453 satisfied customers and growing, we are proud to provide outstanding customer experience and quality service that consistently exceed customer expectations.
View All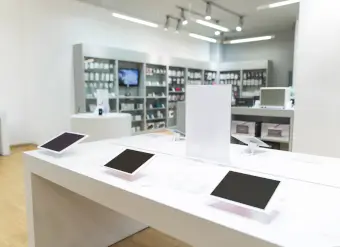 Secure Data Recovery Services
Emergency Services Available 24x7
Sydney is Australia's largest city with a population of over 4.6 million. A progressive, business-friendly world city, Sydney is the capital of New South Wales and the active center of many of Australia's industries.
Expert Data Recovery Services
Secure Data Recovery Services is the authority in Hard Drive Recovery, SSD Recovery and RAID Recovery. Since 2007, our data recovery company has helped tens of thousands of individuals and businesses of all sizes successfully recover from every type of data loss scenario. We understand the importance of data in the modern world and with our Economy, Standard and Emergency Data Recovery Options and state-of-the art technology we are ready to get your lost data back right now.
Experience total piece of mind with a "No Data, No Recovery Fee" Guarantee.
Recovery Services We Offer
Many computer users in Sydney use backup drives, RAID servers and other devices to protect important files. Unfortunately, data loss is always possible even when a system is fully backed up, and it is difficult to recover data. Sydney users commonly lose data because of hard drive failures, RAID rebuild failures, accidental file deletion, data corruption and virus damage. By utilizing dedicated technology, our teams can restore any damaged digital device and prevent permanent data loss.
Advantages of our Sydney data recovery office include:
Excellent security and advanced media repair technology
Flexible options including 24/7/365 same-day emergency services
An overall success rate of 96 percent
24/7 customer support and online status updates
No recovery, no fee guarantee
Risk-free diagnostics for standard cases
Dedicated technology RAID repair, data tape repair and more
When you lose important files, you need assistance from a certified data recovery company. Secure Data Recovery Services was one of the first major providers to establish a presence in Australia. Our office gives local computer users a professional resource for RAID 5 data recovery, hard drive data recovery, and more in Sydney.
Contact our customer service department today to set up a risk-free evaluation or for information regarding our options for data recovery services in Sydney, Australia.
Hard Drive Data Recovery Services with Certified Security
Technology plays an important role in the file recovery process, and the office for Secure Data Recovery Services in Sydney, Australia maintains a fully outfitted laboratory in order to treat every type of digital device effectively. While some providers only offer services for hard drives, our teams can treat RAID arrays, flash drives, solid-state drives, virtual servers and dozens of other storage systems.
As a leading hard drive data recovery company in Sydney, we invest in our technology and regularly create new proprietary utilities through our own research and development department. We also maintain a certified Class 10 ISO 4 Cleanroom, a specialized environment designed to allow our engineers to safely repair damaged magnetic media.
Security is extremely important to our clients, and we protect our clients with a series of advanced controls. Secure Data Recovery Services holds a SSAE 18 Type II SOC-1 certification along with a number of other third-party security credentials, and we take appropriate steps to keep your data secure throughout our process.
What to Do When a Computer Storage Device Fails
You should never use software to recover damaged files. Many digital devices fail due to mechanical issues, and by running software on a damaged storage device, you may cause permanent data loss. Turn your computer or server off as soon as possible and contact Secure Data Recovery Services to set up a case.
Our teams can treat all data loss scenarios including:
Mechanical hard drive read/write issues
Electronic damage
Fire and smoke damage
Water damage
Accidental file deletion or formatting
File corruption and bad sectors
Failed RAID rebuilds, virus damage and more
Our hard drive data recovery office in Sydney provides free standard evaluations. Every evaluation report contains a risk-free price quote and a case completion turnaround estimate, and if you decide to pursue recovery, you benefit from our exclusive no recovery, no fee guarantee.
Secure Data Recovery Services offers the most comprehensive source for hard drive repair services in Sydney, Australia. We use advanced security controls when handling recovered data, and thanks to our experienced engineering teams and next-generation technology, we always deliver the best possible copy of your damaged files. Whether you need hard drive recovery, RAID data recovery in Sydney, or any other service, we provide fast, secure results. To get started with a free quote or for a detailed overview of your case options, contact Secure Data Recovery Services today.