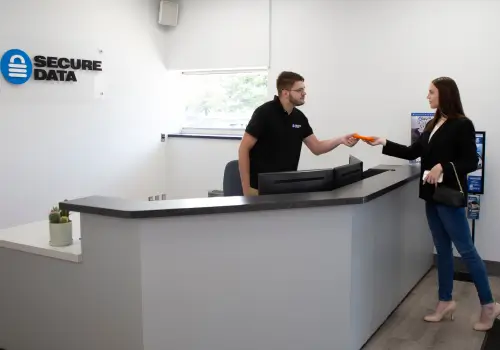 Data Recovery Services in Mobile - RAID, SSD & Hard Drive Recovery
The shadow of data loss is always looming. It can take your financial data, or something priceless such as your digital family albums. With Secure Data Recovery, you can rest easy knowing that your data is in the hands of the industry leader in data recovery.

Our customers rate our services:
We Helped Thousands Get Their Lost Data Back.
With over 5,329 satisfied customers and growing, we are proud to provide outstanding customer experience and quality service that consistently exceed customer expectations.
View All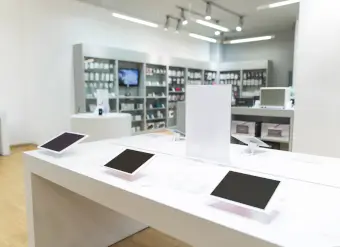 Secure Data Recovery Services
Emergency Services Available 24x7
The third most-populated city in Alabama and the largest in Mobile County, the city of Mobile also stands as the state's only saltwater port. Today, the city of 189,000 residents has flourished, thanks to its port and the many large businesses that depend on it. But whether you are a resident experiencing the Battleship Memorial Park or a visitor checking out the USS Alabama, data loss can ruin your day. With Secure Data Recovery, you'll have a protective shield against data loss and save your critical files.
Expert Data Recovery Services
Secure Data Recovery Services is the authority in Hard Drive Recovery, SSD Recovery and RAID Recovery. Since 2007, our data recovery company has helped tens of thousands of individuals and businesses of all sizes successfully recover from every type of data loss scenario. We understand the importance of data in the modern world and with our Economy, Standard and Emergency Data Recovery Options and state-of-the art technology we are ready to get your lost data back right now.
Experience total piece of mind with a "No Data, No Recovery Fee" Guarantee.
What Can We Recover For You Today?
Mobile, AL Data Recovery Reviews
Daniel Empfield
Reviewed on Feb 28, 2019 | Mobile, AL
Quick and responsive, saved the bacon on getting data from a drive that just stopped reading. Entire process was as easy as I could imagine, start to finish.
Tyler Hunt
Reviewed on Sep 27, 2018 | Hattiesburg, MS
I had a computer crash with hundreds of family photos that my local computer shop couldn't recover. Secure Data Recovery had the tools and expertise to help. They were able to work with me and my budget to save me a bunch of money. I now have all of the data back and am forever grateful to Secure Data Recovery and Frederick Wright.
Nick Anagnostopoulos
Reviewed on Jan 18, 2018 | Foley, AL
Great customer service and very professional
After my wives phone crash and we lost everything we turned to Secure Data Recovery for help. Chris McMacken was my point of contact and he did everything I expected and more. He talked me though everything they were going to do before they did it. He had our best interest in mind the entire time.
I would recommend Chris to anybody and I would ESPECIALLY recommend Secure Data Recovery. Tha... Read Morenk you again.

Mitchell Lattof Jr.
Reviewed on Sep 25, 2017 | Mobile, AL
SDR retrieved over 99% of a zip drive that had been bad for 10 years. Great job!
The Most Certifications, the Highest Standards
The recipe to our success is not just our hard-working engineers, but also our certifications. In fact, we have more than any of our competitors. Class 10 ISO 4 Cleanrooms, for example, help maximize our chances of success by reducing airborne particles that would otherwise interfere with the data recovery process. Your data privacy is assured, thanks to our SSAE 18 Type II certification and FIPS 140-2 Level 3 Data Handling Practices. Here's more of our certifications that keep us ahead of the rest:
GSA Approved Contractors
PCI Security Standards
SAS 70 Audit Compliance
Five-Star Rated Customer Service and Care
A lot of stress happens when you experience data loss. It can lead to costly downtimes and even the loss of precious memories like folders of wedding photos. But with our 24/7 customer service, we're always there to help you whenever data loss strikes. When you contact us, we'll offer you a risk-free evaluation and a no-obligation price quote. If your situation is urgent, you'll be glad to know that we also offer an emergency service with turnaround times as fast as 48 hours. One way or another, we'll get your digital life back on track.
We boast a 96% success rate, with much of it being thanks to our certified engineers and dedicated R&D team who work to create recovery methods for existing and emerging media. We will try every possible means to get your data back, but if somehow your data still proves unrecoverable, we can guarantee you that no one else can get it back. In this case you won't have to pay for the recovery service fee, that's our "no data, no recovery fee". If you're serving with the US Coast Guard, you can also qualify for our 10% military discount.
Don't Leave Your Data in Peril in Mobile, AL
Data loss can strike any device, at any time, but warning signs can let you know your media may be in trouble. Computers can experience power surges, leaving their hard disk drives damaged. Meanwhile, an email phishing attack can leave a nasty virus that'll wreak havoc with your files. Mobile phones can become damaged after being dropped or experiencing water damage.
Whichever of these scenarios have happened to you, you can rest easy knowing that there's an expert all-in-one solution. With our certified specialists, your data won't be lost for long. Call us at 1-800-388-1266 and keep your data safe.