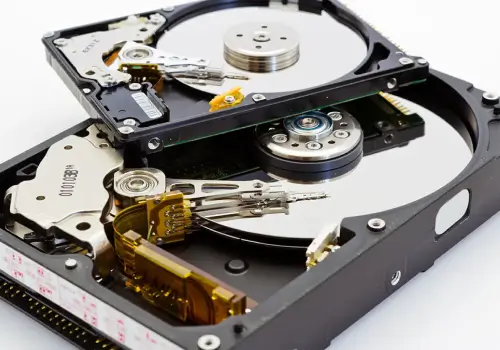 Equallogic Data Recovery and Repair Services
Secure Data Recovery Services provides Equallogic data recovery through an expansive network of offices. We operate more than 40 facilities across the United States, and our specialists are ready to help you avoid data loss while restoring your damaged RAID to an operable condition.
Our onsite inventory of controller cards and media components allow for efficient, safe treatment for EqualLogic RAID systems.

Our customers rate our services:
We Helped Thousands Get Their Lost Data Back.
With over 5,469 satisfied customers and growing, we are proud to provide outstanding customer experience and quality service that consistently exceed customer expectations.
View All
Formerly an independent company, Equallogic became a part of Dell in 2006. The brand has always been associated with enterprise-level storage, and in recent years, Equallogic storage systems have incorporated a number of technologies to answer the growing needs of medium to enterprise-level IT infrastructures.
Many newer Equallogic RAID devices use solid-state drives (SSD) with traditional hard drive technology in order to couple reliable operation with fast data transfer speeds. Equallogic is also closely associated with iSCSI technology, and the company markets a number of NAS and SAN storage solutions.
Some common causes of data loss on Equallogic storage systems include:
Failed RAID Rebuild
Data Corruption
Connection Errors Resulting in Lost Files
Accidental Overwrites
Parity Issues
Simultaneous Hard Drive Failures
Electrical Events and Natural Disasters
Equallogic devices have a number of safeguards to protect against data loss, particularly on enterprise-level systems. However, data loss is always a possibility regardless of system redundancy.
Secure Data Recovery Services offers reliable data recovery services for all Equallogic servers, including the PS4110 series, the PS 6110/6100 series, Equallogic blade arrays and other popular systems. We have decades of combined engineering experience with every RAID level, file system and operating system, and we can completely recover most failed Equallogic arrays in a matter of days.
What to Do After an Equallogic RAID Failure
The steps taken immediately after an Equallogic RAID failure can determine the chances of a successful recovery. While most data loss scenarios are very treatable, storage systems need attention from an experienced, professional recovery engineer; you should take immediate steps to limit damage to your RAID and to protect your data.
Never attempt to repair physically damaged hard drives and never use data recovery software on an Equallogic device. Do not rebuild the array, as this may contribute to corruption and media damage. Look for a professional data recovery company that uses appropriate Cleanroom technology to treat physical media issues.
Secure Data Recovery Services offers free media estimates for all Equallogic devices. Our engineers will provide you with a cost of recovery and turnaround estimate within a day of receiving your media. When turnaround is critical, we offer the industry's best 24/7/365 emergency services. Our average turnaround for failed RAID devices is less than 48 hours under this service option.
Advanced Technology for Equallogic RAID Data Recovery
At Secure Data Recovery Services, we specialize in RAID repair and data recovery. Our specialists treat thousands of storage devices every year, and we understand the challenges involved in repairing damaged Equallogic servers. We have the expertise and technology to recover data from any type of RAID configuration, and our teams work to create specialized utilities for common data loss scenarios.
Advantages of working with our Equallogic data recovery team:
Flexible Service Options Including 24/7/365 Emergency Services
Risk-Free Diagnostics and a Full No Recovery, No Fee Guarantee
A 96 Percent Success Rate
RAID Repair and Remote File Recovery Services
Online Case Status Monitoring and Around-the-Clock Customer Support
A Certified Class 10 ISO 4 Cleanroom
SSAE 18 Type II Certification and Other Security Credentials
Whether your business uses a RAID 10, RAID 5 or RAID 50, we can help you avoid permanent data loss while restoring productivity. Secure Data Recovery Services has more relevant security credentials than any other Equallogic data recovery provider, and with flexible service options and a clear, hassle-free case process, we provide reliable results. To explore service options or to set up a free media evaluation for your Equallogic storage system, contact Secure Data Recovery Services today.
Equallogic Data Recovery Reviews
Jordan Dawson
Reviewed on Sep 19, 2019 | Philadelphia, PA
Accessible and personal customer service
Jake and the technicians on the recovery team were great when my external hard drive crashed. They were in contact and available any time I had a question by phone and email. It''s an investment needing data recovered and it was comforting knowing people were there to aid in making the process easier.
John Smith
Reviewed on Sep 18, 2019 | Monkton, MD
Just got my data back and I couldn''t be happier! The technicians were able to make a full recovery and my representative Scott Moses was very kind and professional. He answered my questions thoughtfully and made sure that I knew exactly what was happening with my drives. I''m very thankful to SDR and Scott, and will definitely be using their services again should I run into any further trouble wi... Read Moreth data loss.
Andre Lo
Reviewed on Sep 13, 2019 | Burnaby, BC
great professional service !!!!
Jake Gambatese gave me excellent service even I did not end up choosing secure data recovery. I was a pleasure to deal with Jake !!!

Andre