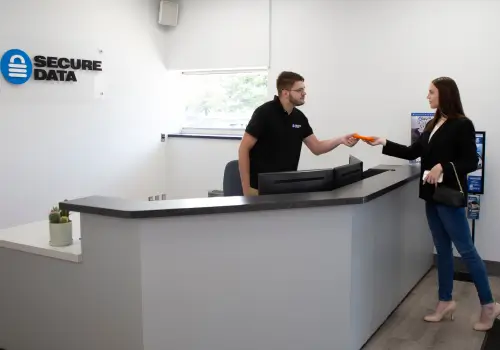 Data Recovery Services in Sandy - RAID, SSD & Hard Drive Recovery
When the 96,000 people of Sandy need data recovered, they turn to the experts at Secure Data Recovery. With the highest success rates in the industry at 96% and services available 24/7, we are a leader in the data recovery industry.
Our customers rate our services:
We Helped Thousands Get Their Lost Data Back.
With over 5,453 satisfied customers and growing, we are proud to provide outstanding customer experience and quality service that consistently exceed customer expectations.
View All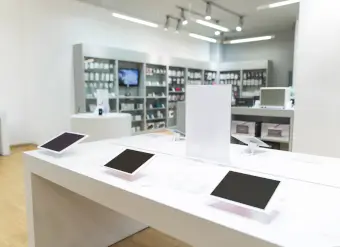 Secure Data Recovery Services
Emergency Services Available 24x7
Expert Data Recovery Services
Secure Data Recovery Services is the authority in Hard Drive Recovery, SSD Recovery and RAID Recovery. Since 2007, our data recovery company has helped tens of thousands of individuals and businesses of all sizes successfully recover from every type of data loss scenario. We understand the importance of data in the modern world and with our Economy, Standard and Emergency Data Recovery Options and state-of-the art technology we are ready to get your lost data back right now.
Experience total piece of mind with a "No Data, No Recovery Fee" Guarantee.
Recovery Services We Offer
Sandy, UT Data Recovery Reviews
Jeff Braithwaite
Reviewed on Sep 12, 2023 | SOUTH JORDAN, UT
Secure Data Recovery did a great job for me. They were professional and communicated each step of the way. My disk had been damaged for years and they were able to recover everything.
Thanks, SDR!
Kyle Peacock
Reviewed on May 24, 2023 | Sandy, UT
Amazing! They actually did it!
My wife loves to take all sorts of photos and videos. We used to be those people that had the bulky handheld digital recorders. Once the smart phones were able to replace those, my wife captured everything. Before going on a snorkeling vacation, my wife did all of the research and bought a waterproof container for her phone. Well, had it actually been waterproof, I wouldn''t be writing this review... Read More. Despite all efforts of saving (rice, alcohol, hair dryers, etc) the phone was kaput. I took it to Apple and to another company and they both told me that it was beyond recovery. On a whim, I did another internet search and found Secure Data Recovery. Not only were they able to retrieve the data, it cost less than the bid. When does that ever happen??? Thank you Secure Data - thank you Jonathan Nguyen for the great customer support. 5+ stars!
Rkmortimerfam
Reviewed on Oct 03, 2022 | Sandy, UT
Thank you Eric for being so responsive to my questions and getting our data back to us in such a timely matter. I hope we don''t have to recover data again, but we will be contacting you if we do!
R ? ? ?
Reviewed on Jun 10, 2022 | Sandy, OR
Due to the damage of my hard drive, the data couldn''t be recovered unluckily, however I wouldn''t hesitate to use this company again in the future if I need it. The level of professionalism of Jake Gambatese is outstanding! He was very responsive, attentive and straightforward with us. We really appreciate the time he invested in helping us with our case. I highly recommend this company, they ar... Read Moree the best in the market.
Samuel Lancaster
Reviewed on Dec 09, 2021 | Sandy, UT
I was familiar with this service prior to reaching out, but what I did not expect was the expert knowledge and communication given to me. My personal schedule needed no time frame on the data recovery so it took a bit of time. I mention this because even when Timothy was out of the office I was still communicated with via another representative. I work in the I.T. field and I will definitely be re... Read Moreferring people to this company as data recovery issues come up.
Weston Innes
Reviewed on Oct 28, 2020 | Sandy, UT
Scott McMaken was very helpful and attentive. He knew I was new to the process of data recovery, so he was patient and willing to answer all my questions. My experience with Secure Data Recovery was excellent!
Sandy is the sixth largest city in Utah, located at the base of the Wasatch Mountains. It is a hub of activity between the Mountain America Expo Center and the Rio Tinto Stadium, the site of many Major League Soccer games. With such a rush of tourists and residents, businesses will want to be prepared for the influx of people. Secure Data Recovery is there to help with any data loss scenario whether it be a major corporation or an individual with a failed hard drive.
Common data loss scenarios include:
Accidental overwrite/deletion
Damage from virus attacks
File corruption
Media failure
Many more
The Most Trusted Data Recovery Company
Aside from our industry-leading success rates, we were also the first in the industry to employ Class 10 ISO 4 Cleanrooms. These limit the amount of dust particles in the air to keep your device safe and increase the chances of a successful recovery. We also boast several certifications to ensure the security of your personal information. Our company is:
SSAE 18 Type II Certified
GSA Approved contractor
TRUSTe verified
Our customer service phone line is open 24/7 and our representatives will walk you through the recovery process and discuss your options. We offer several service options to fit your price and timeline. The people of Sandy can get free diagnostics with our standard service or can request our emergency services with an average turnaround of 48 hours.
Data Loss Signs
If your device isn't recognized by your computer, is showing error messages, or making whirring or clicking noises, shut it off as soon as possible to avoid any further file loss. Our experts are ready to take on MACs, hard drives, RAID arrays, and more to retrieve Sandy's important data. To start your case, call 1-800-388-1266 and speak with our customer service team today.