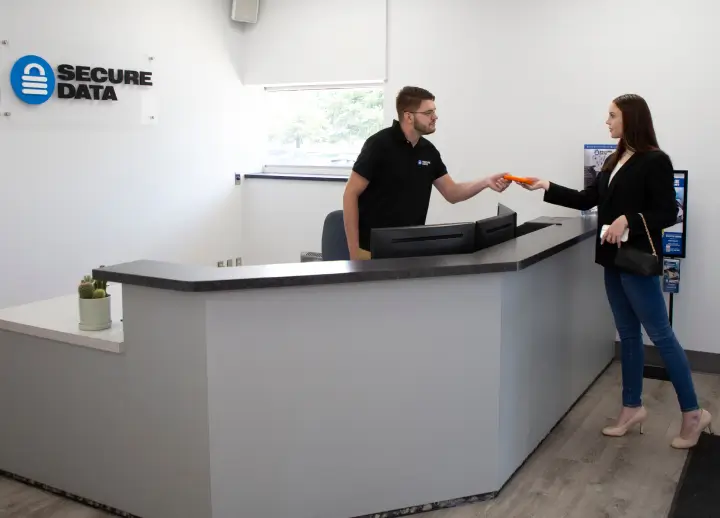 Certified Data Recovery in Sandy, UT
When the 96,000 people of Sandy need data recovered, they turn to the experts at Secure Data Recovery. With the highest success rates in the industry at 96% and services available 24/7, we are a leader in the data recovery industry.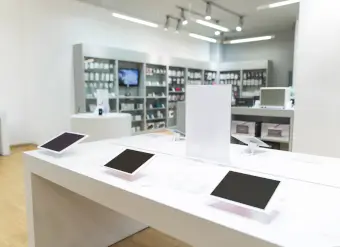 Secure Data Recovery Services
Emergency Services Available 24x7
Expert Data Recovery Services
Secure Data Recovery Services is the authority in Hard Drive Recovery, SSD Recovery and RAID Recovery. Since 2007, our data recovery company has helped tens of thousands of individuals and businesses of all sizes successfully recover from every type of data loss scenario. We understand the importance of data in the modern world and with our Economy, Standard and Emergency Data Recovery Options and state-of-the art technology we are ready to get your lost data back right now.
Experience total piece of mind with a "No Data, No Recovery Fee" Guarantee.
What Can We Recover For You Today?
Sandy, UT Data Recovery Reviews
Kyle Peacock
Reviewed on May 24, 2023 | Sandy, UT
Amazing! They actually did it!
My wife loves to take all sorts of photos and videos. We used to be those people that had the bulky handheld digital recorders. Once the smart phones were able to replace those, my wife captured everything. Before going on a snorkeling vacation, my wife did all of the research and bought a waterproof container for her phone. Well, had it actually been waterproof, I wouldn''t be writing this review... Read More. Despite all efforts of saving (rice, alcohol, hair dryers, etc) the phone was kaput. I took it to Apple and to another company and they both told me that it was beyond recovery. On a whim, I did another internet search and found Secure Data Recovery. Not only were they able to retrieve the data, it cost less than the bid. When does that ever happen??? Thank you Secure Data - thank you Jonathan Nguyen for the great customer support. 5+ stars!
Jim Menlove
Reviewed on Aug 13, 2020 | Salt Lake City, UT
When I was panicked about my external hard drive crashing, Eli was more than helpful.
He made sure I knew what to do next, and kept me up to date on what was happening on his end.
His messages and responses were amazingly timely, as well as helpful.

Thanks for everything, Eli!
Manohar Vedantham
Reviewed on Feb 11, 2019 | Herriman, UT
Data Recovery from crashed portal drive
My portable hard drive crashed after a car crash. I am safe, but the Seagate portable drive stopped working from the shock of the crash. Secure Data was able to recover almost all of the data in a timely fashion. Luke Marrali, who worked with me was very prompt and helpful and was able to get me a good price on the recovery. The data I recovered had family videos of kids growing up, which cannot b... Read Moree recreated. Before Secure Data I was not sure if this can be done. Thanks to Secure Data and Luke Marrali I got back all my memories.
Terry Mott
Reviewed on Dec 04, 2018 | Provo, UT
I was unable to log on to my IMac, so I took it to the Apple store nearby to learn that my hard drive was corrupted. They willingly replaced my hard drive, but several years worth of documents and photo graphs had been lost due to their inability to recover them. I contacted Chris at Secure Data and he assured me this would be possible. I was a lttle skeptical because Apple had said "no way", b... Read Moreut I thought it would be worth the try anyhow. In a matter of days I received an external hard drive that I can use with any computer. It had all of my lost files stored conveniently on it. Needless to say, I was impressed. I highly recommend Chris and Secure Data to anybody who need this kind of problem solved.
Carla Moquin
Reviewed on Aug 29, 2018 | Salt Lake City, UT
I accidentally lost about 60 irreplaceable videos and pictures that belonged to a close friend, due to a mistake on my part when copying the files from his phone to a computer. I was in an absolute panic, since the files were from a once-a-year event and were irreplaceable, and my friend had entrusted me with copying them over.

I spent two hours that day researching and calling data r... Read Moreecovery companies. The first two companies told me that there was no way to recover deleted files from that type of phone. Another company told me that they could get them back but that they required a $99 fee up front just to determine whether the files were recoverable. This initially sounded reasonable, but then the salesperson got really pushy about paying the money as quickly as possible to start the process, and it just felt like a red flag.

Then I called Secure Data Recovery and talked with Ryan Wiggins. I was almost crying by this point because I was so desperate to get the files back and I had already had to rule out several other companies, but Ryan was calm and reassuring and clearly knew what he was talking about. He told me it was likely that they could get the files back, although there was no way to guarantee it (which made sense and actually made me trust him more), and that Secure Data did not charge for an initial analysis or for files they could not actually recover. I spoke to him a couple more times that day via email and phone, and he was responsive and helpful every time. After looking through the company's reviews and testimonials, I sent them the SD card from the phone.

Ryan kept me informed of the status of the recovery efforts and answered every question I asked promptly and professionally--even when I asked things more than once out of my desperation about getting the files back.

Secure Data initially thought they couldn't recover the files because they weren't in the deleted data on the card, but when I explained exactly what had happened, they ended up finding them after ascertaining that there had been a glitch in the drive such that I hadn't been able to see the files on my computer or on the phone. Ryan sent me screenshots of the files they thought they could recover so that I could confirm that they were the right ones, and he had endless patience with my requests for verification of the status of the process. When I would send him questions in the late evening, I came to realize that apparently no matter how early I woke up in the morning, there would be an answer from him waiting for me.

Secure Data was able to recover all of the files I had lost, and they shipped them to me promptly and packaged everything up carefully so that there weren't any issues.

I already referred Secure Data to one friend and would absolutely use them again as needed. They do amazing work. Considering the anguish the loss of the files caused me and the incredible relief I felt when they were able to get them back, I am so, so grateful to Ryan and the rest of the Secure Data team for their technical skills and their ability to reassure and help people who are dealing with very bad situations.
Sandy is the sixth largest city in Utah, located at the base of the Wasatch Mountains. It is a hub of activity between the Mountain America Expo Center and the Rio Tinto Stadium, the site of many Major League Soccer games. With such a rush of tourists and residents, businesses will want to be prepared for the influx of people. Secure Data Recovery is there to help with any data loss scenario whether it be a major corporation or an individual with a failed hard drive.
Common data loss scenarios include:
Accidental overwrite/deletion
Damage from virus attacks
File corruption
Media failure
Many more
The Most Trusted Data Recovery Company
Aside from our industry-leading success rates, we were also the first in the industry to employ Class 10 ISO 4 Cleanrooms. These limit the amount of dust particles in the air to keep your device safe and increase the chances of a successful recovery. We also boast several certifications to ensure the security of your personal information. Our company is:
SSAE 18 Type II Certified
GSA Approved contractor
TRUSTe verified
Our customer service phone line is open 24/7 and our representatives will walk you through the recovery process and discuss your options. We offer several service options to fit your price and timeline. The people of Sandy can get free diagnostics with our standard service or can request our emergency services with an average turnaround of 48 hours.
Data Loss Signs
If your device isn't recognized by your computer, is showing error messages, or making whirring or clicking noises, shut it off as soon as possible to avoid any further file loss. Our experts are ready to take on MACs, hard drives, RAID arrays, and more to retrieve Sandy's important data. To start your case, call 1-800-388-1266 and speak with our customer service team today.