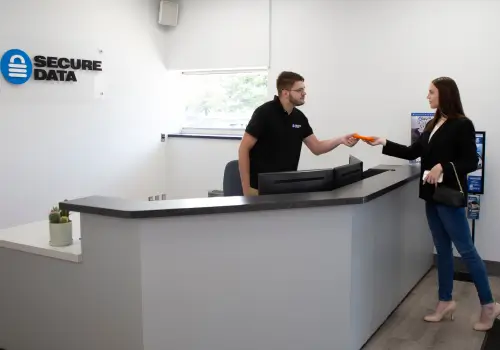 Data Recovery Services in Salt Lake City - RAID, SSD & Hard Drive Recovery
We are the most reliable provider of data recovery in Salt Lake City. Recovering data from a failed hard drive or SSD has never been simpler for residents of the Beehive State. Our store at 139 East 6100 South, near the intersection with South State Street, is located west of the Midvalley Medical Center.
Trust the experts for hard drive data recovery in Salt Lake City to return your irreplaceable files. Experience complete peace of mind with our streamlined process, including a comprehensive, free consultation.
Our customers rate our services:
We Helped Thousands Get Their Lost Data Back.
With over 5,329 satisfied customers and growing, we are proud to provide outstanding customer experience and quality service that consistently exceed customer expectations.
View All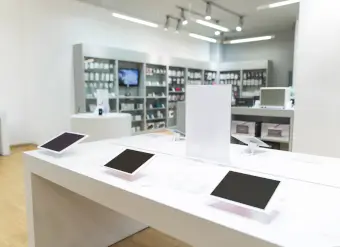 Secure Data Recovery Services
Emergency Services Available 24x7
Salt Lake City is the capital of Utah, and as the state's largest city, it serves as one of the major economic centers of the western United States. We have provided hard drive repair services to businesses in Salt Lake City for many years, and our local office allows for fast turnaround times and excellent results.
Secure Data Recovery Near You
Are you looking for data recovery services in Salt Lake City? We have several convenient locations in the Salt Lake City metropolitan area. In Sandy, we have a store at 9281 Village Shop Drive in the Quarry Bend Shopping Center.
We also have a St. George location in the Red Rock region of southwest Utah. You can find us at 245 Red Cliffs Drive, near the intersection with East St. George Boulevard, in the Promenade at Red Cliffs.
Salt Lake City data recovery is more accessible than ever.
Call us or visit one of our stores to schedule a free consultation and no-obligation quote.
Salt Lake City Data Recovery Company
Secure Data Recovery Services is the authority in hard drive recovery, SSD recovery, and RAID recovery. Since 2007, our data recovery company has helped tens of thousands of individuals and businesses of all sizes in the Salt Lake City metropolitan area successfully recover from every type of data loss scenario imaginable. We have seen your failure type before and our team understands the importance of data in the modern world. We're ready to recover your lost data with our flexible Economy and Standard data recovery services, or immediately with our Emergency data recovery option.
What Can We Recover For You Today?
Salt Lake City, UT Data Recovery Reviews
J.J. Acker
Reviewed on Sep 20, 2023 | Syracuse, UT
I was in a particularly difficult situation with a damaged platter-- a really messed up external hard drive. SDR was able to get many of my files recovered, despite losing others. Jonathan Nguyen kept me informed of the process and what to expect. He was helpful and responsive. Overall, it was a valiant effort and I appreciate the files I was able to get back.
Eric Watford
Reviewed on May 31, 2023 | Salt Lake City, UT
With a tough case to solve Scott Mc got it done.
Tim Miller
Reviewed on May 05, 2023 | South Jordan, UT
Great service awesome rep.
I would not have gone with Secure Data without Elliot. I am glad I did, they did a wonderful job restoring our hard drive. Elliot kept us informed all the way through, answering all our questions with kindness and compassion. He is very thorough and easy to work with, you simply can''t go wrong working with Elliot and Secure Data. Thank you very much for all your help.
Jerold Johnson
Reviewed on Apr 27, 2023 | Salt Lake City, UT
recovery my life - thanks Scott M
Scott McMacken was able to address all my concerns and kept me inform of the progress. I appreciated his efforts to note only represent SCR to me but he took time to represent me to SCR
Josh Rice
Reviewed on Jan 11, 2023 | Salt Lake City, UT
Successful data recovery!
I worked with Timothy Rutan who was very responsive and available. They recovered data for me from a hard drive that wouldn''t spin up when connected to the PC.
Michelle Bennett
Reviewed on Dec 20, 2022 | Taylorsville, UT
I was very impressed with Eric and how fast his team worked to recover my data from my dropped external hard drive (lesson=always have a backup.) Those were my life''s memories, and these guys certainly became my angels. I highly recommend using Secure Data Recovery Services. These types of services aren''t cheap but it is priceless when you are dealing with decades of pictures and files. Thank... Read More you, Eric and your team!
Why Choose Secure Data Recovery in Salt Lake City?
Certified and Verified Secure
Transparent Process
Trusted and Guaranteed Results
Secure Data Recovery Services operates in world-class facilities that undergo regular SSAE 18 SOC 1, SOC 2, and SOC 3 audits to verify the integrity of all cybersecurity management control systems. This means that your data is protected at every stage of the recovery process.
Each of our Lab facilities also has a certified Class 10 ISO 4 cleanroom. This specialized environment provides state-of-the-art filtration to remove potentially harmful airborne particulates that could damage the sensitive internal components of storage devices.
Secure Data Recovery Services' facilities in Salt Lake City have accreditation with the Better Business Bureau and maintain an A+ business rating. Your complete satisfaction is our mission. We strive to deliver the highest quality of service for every data recovery case.
For more than a decade, the engineers at Secure Data Recovery Services have built a reputation as the most reliable provider of professional data recovery in the industry. Our expert team maintains a documented 96% successful recovery rate.
We maintain partnerships with every major digital storage manufacturer to ensure our custom solutions never threaten any existing product warranties. We also invest heavily in research and development to keep pace with rapidly evolving digital storage technology.
BBB A+ Certified Data Recovery Company
We comply with all of the Better Business Bureau's standards of consumer service, maintaining accreditation and an A+ rating.
BBB of Salt Lake City Accredited Company with an A+ Rating
Accreditation with the BBB comes with numerous advantages and requirements, along with regular monitoring. Our strong record of compliance with their high standard is detailed in our latest report from the BBB.
Within days, we can return a full copy of your data and help you get back on your feet after a data disaster. To get started, contact us today for a free quote.
Steps to Take When Digital Devices Fail
When you lose data, you should immediately turn your device off to prevent additional damage and increase your chances of full data recovery. Salt Lake City residents should contact us immediately for a risk-free evaluation. Always take appropriate care with damaged media; do not take any actions that could contribute to data loss. Do not use disk utilities or commercial data recovery programs, as you might accidentally damage physical hard drive components or overwrite essential portions of your files.
Common causes of data loss include:
Hard drive crashes and component failures
Fire or smoke damage
Water damage
Malicious software attacks
Accidental deletion or formatting
Operating system failures
Power surges and electrical events
At Secure Data Recovery Service, we accept local pick-ups and drop-offs at our office in Salt Lake City. Hard drive data recovery specialists can evaluate your damaged device within 48 to 72 hours at no charge. Our evaluation reports provide you with key information about your case, including a price quote and turnaround estimate. We also offer expedited options to help you avoid serious productivity losses after a data disaster, and all of our services feature a no-recovery, no-charge guarantee. We even offer specialized services like data tape repair and RAID data recovery.
Local Hard Drive Data Recovery in Salt Lake City
You need an efficient, local provider for the best possible chances of successful data recovery. Salt Lake City customers should contact us because we specialize in hard drive data recovery, and for years, we have led our industry by providing exceptional customer service and unequalled security controls. By investing in research and development, we have introduced a number of proprietary data recovery technologies over the years.
Advantages of Secure Data Recovery Services include:
96 percent success rate for all digital media
Expert RAID services for fast RAID repair and recovery
SAS 70 and SSAE 18 Type II audit certification
Advanced security systems compliant with HIPAA, FERPA, and PCI-DSS
Fast turnaround times and 24/7/365 emergency data recovery
Certified class 10 ISO 4 Cleanroom hard drive data recovery
Secure Data Recovery Services gives computer users a safe, secure way to recover from data loss in Salt Lake City. Hard drive data recovery can be expensive, but our local office provides risk-free media evaluations for all standard hard drive data recovery cases and offers several turnaround options to help you manage your downtime. Whether you need to restore a damaged system after a major RAID failure or you simply want a secure way to retrieve personal files, our local office delivers an excellent set of affordable, flexible services. Contact our customer service team today or go online to speak to a certified data recovery professional and set up an evaluation at our Salt Lake City location.
Free Data Recovery Quote
We intimately understand all data loss scenarios and will exhaust all options technologically possible to reunite you with your lost data as quickly as possible. When you choose Secure Data Recovery Services, you get the most credentialed professionals in the industry.
Service times and exact pricing for a successful recovery always depend on the specific damage to the storage, which is why we offer free, no-risk diagnostics with every standard service.
Our quotes consist of:
Price for successful recovery
Time estimates for job
Key information about the events that led to data loss
Call 801-512-2949 to speak to a data recovery expert 24x7 and schedule your free data recovery consultation with a no-obligation price quote.