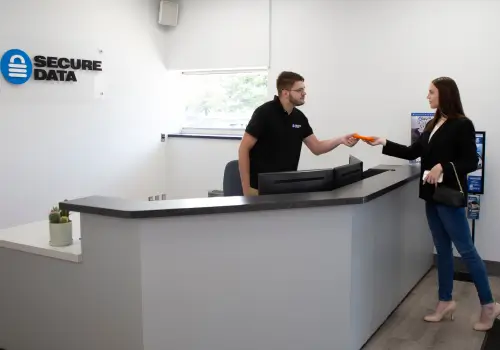 Data Recovery Services in Knoxville - RAID, SSD & Hard Drive Recovery
Secure Data Recovery has been serving the people of Knoxville, TN since 2007. Our experienced engineers have worked with all types of devices including flash drives, hard drives, RAID arrays, solid state drives, SQL Databases, and more. Our 96% success rate makes us the most trusted data recovery company in the industry.
Our customers rate our services:
We Helped Thousands Get Their Lost Data Back.
With over 5,329 satisfied customers and growing, we are proud to provide outstanding customer experience and quality service that consistently exceed customer expectations.
View All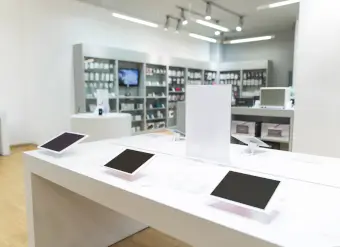 Secure Data Recovery Services
Emergency Services Available 24x7
Expert Data Recovery Services
Secure Data Recovery Services is the authority in Hard Drive Recovery, SSD Recovery and RAID Recovery. Since 2007, our data recovery company has helped tens of thousands of individuals and businesses of all sizes successfully recover from every type of data loss scenario. We understand the importance of data in the modern world and with our Economy, Standard and Emergency Data Recovery Options and state-of-the art technology we are ready to get your lost data back right now.
Experience total piece of mind with a "No Data, No Recovery Fee" Guarantee.
What Can We Recover For You Today?
Knoxville, TN Data Recovery Reviews
Jedi Bishop
Reviewed on Jun 29, 2023 | Athens, TN
I'm a independent filmmaker located in East Tennessee, I damaged my hard drive that held all my footage to my first feature film. I had sent the hard drive off and Eric Dvorin was the one who helped me. He kept me updated though out the process, and within 2 weeks he informed that he was able to get 96% saved that was on that hard drive. Being a typical broken college student, they were willing an... Read Mored helpful in letting me make the payment in small increments over time. Eric and anyone I spoke too always gave me the best customer service. If I'm ever in that situation again I'm definitely using there services.
Ed T
Reviewed on Apr 07, 2023 | Lenoir City, TN
Good Experience Start to Finish
The case involved recovering information from a hard drive belonging to an associate (who now knows the importance of backups) which, after a power failure, was ''dead''. Not having had any prior experience with data recovery services, I searched the internet and, based on a number of factors, decided to contact Secure Data Recovery (SDR). My phone call was answered by Tim who was professional, ... Read Morepolite, and knowledgeable. After some discussion, I decided to go forward with SDR''s service.

Tim emailed me a prepaid shipping label, so the process of getting the drive to SDR was fairly painless. (It seems that they once had a liaison with a local entity to which the drive could have been taken, but that no longer exists. Shipping the drive was no problem, though.) The drive arrived at their facility in a day, and I was contacted a couple of days later with their analysis and data recovery cost.

The information on the drive was important, but not critical, so I chose the "Standard Service 7 - 12 Business Days". That translated into about three actual weeks, and at that time I received a note asking me to verify the CONTENTS of the recovered information (actual data NOT included, of course). As it happens, there were some corrupted files from the head crash, but far more files were recovered "good" than "bad".

The last step was to authorize the shipment of an encrypted storage device containing the actual data. I received a passcode via email to unlock the encrypted drive.

The encrypted drive is a Western Digital Passport which includes hardware encryption. Unlocking applications are available for Windows and Mac users - but not Linux which is what I happen to use. It did require a bit of research, but I was able to successfully unlock the drive and copy all the data therefrom. It is as much a Western Digital issue as SDR, though it would be helpful if SDR provided the Linux instructions. That is a minor quibble, and I do understand ''the market''.

Now, price. That is a very individual thing. The very true rule-of-thumb is that it costs much more to recover or recreate data than to adequately protect in the first place. My choice, was that recovery was worth the cost.

Again, Tim was most helpful throughout the process and answered my emails quickly and professionally.

This is not a process I would wish to repeat, but, should that need arise, SDR would be my first choice.

Rachel Bates
Reviewed on Nov 14, 2022 | Knoxville, TN
Timely help and recovery!
I was in sheer panic mode when a flash drive with my research was corrupted at an international conference. No computer could even read the drive, but the data recovery team was able to recover almost every file (literally years of research and writing). They were also much more affordable than other companies and offered a better time turn around!
Garan Wallick
Reviewed on Sep 25, 2022 | Knoxville, TN
Losing data is never good, but Scott made the process as painless as possible. My external hard drive failed, and we lost all of our pictures from our child's first year with us as well as many other important files. Scott communicated very quickly and effectively and got all of my data back in a very reasonable time frame. He explained the process, charges, and timelines and followed up every st... Read Moreep of the way. If only every business transaction was this seamless! Thanks Scott and team!!
Elisha Davis
Reviewed on Jan 21, 2021 | Graysville, TN
My experience working with Secure Data Recovery and Elijah was seamless! I''ve worked in tech with data for many years, and I have rarely come across a company as knowledge, professional, and organized. I will be back for any and all of my data recovery needs — professional and personal. I wouldn''t trust anyone else with my data — the results matter. You can not go wrong with choosing them.
Andy Tutor
Reviewed on Sep 09, 2020 | Pontotoc, MS
Hard drive crashed with no back up. Secure data recovery was a life saver. Very prompt and Elijah Robinson was very helpful and kept me informed if the process progress. Thanks so much for getting me up and running.
Highly Certified Company
We are a highly certified company with SSAE 18 Type II certifications, meaning we are regularly audited by a third party company to ensure we are meeting industry standards. We were the first to implement a Class 10 ISO 4 Cleanroom, which keeps your device from experiencing further damage.
We deal with a variety of data loss scenarios and have successfully retrieved data in cases where other companies were unable to help. Some scenarios include:
Accidental overwrites
Read/Write Head failure
Damage from viruses
Environmental damage and much more
Services to Match Your Needs
We provide a variety of service options to fit your budget and offer free diagnostics with our standard service. We even offer a 10% discount for students, which is helpful for the students of the University of Tennessee. Our diagnostic report includes a price quote and estimated turnaround time. For faster services, try our emergency services with an average turnaround time of 48 hours. Every case we receive is backed by our no recovery, no fee guarantee.
Our customer service representatives are available to talk 24/7 to answer questions about your case or walk you through the recovery process. Our online customer portal will give our Knoxville clients current updates about the progress of their recovery and our engineers are constantly discovering new recovery methods for all types of devices. If you are in need of data recovery, call us at 1-800-388-1266 to start your risk-free case today.