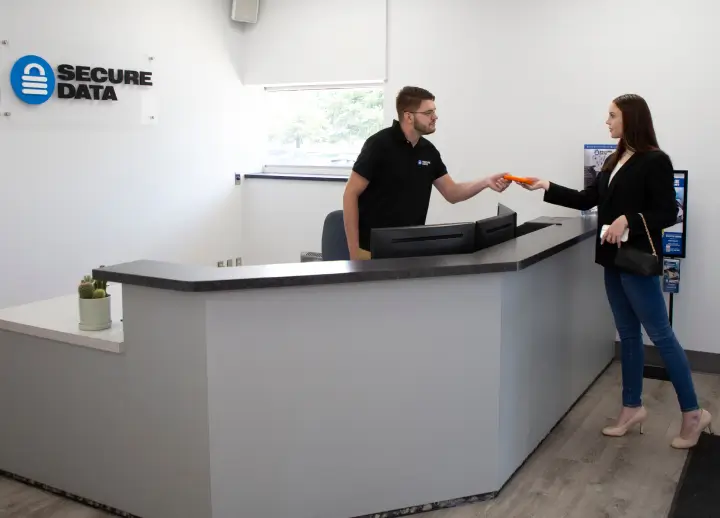 Data Recovery in Las Vegas
Recovering from data loss has never been easier for Las Vegas residents. We have served Clark County with certified data recovery services for over 15 years. Our store at 3380 East Russell Road, on the corner of South Pecos Road, is about a mile and a half east of Harry Reid International Airport.
Do not gamble with the fate of lost files. With a free evaluation and quote, we are the experts you can trust for hard drive data recovery in Las Vegas.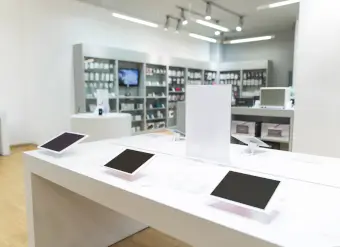 Secure Data Recovery Services
Emergency Services Available 24x7
Secure Data Recovery Near You
Looking for data recovery services in Las Vegas? We have a second Sin City store. You can visit us at 7175 West Lake Mead Boulevard, near Exit 82B of U.S. Route 95, east of Summerlin.
Las Vegas data recovery is more convenient than ever.
You can call or find us at one of the listed locations for a risk-free consultation and quote.
Las Vegas Data Recovery Company
Secure Data Recovery Services is the authority in hard drive recovery, SSD recovery, and RAID recovery. Since 2007, our data recovery company has helped tens of thousands of individuals and businesses of all sizes in the Las Vegas Valley successfully recover from every type of data loss scenario imaginable. We have seen your failure type before and our team understands the importance of data in the modern world. We're ready to recover your lost data with our flexible Economy and Standard data recovery services, or immediately with our Emergency data recovery option.
What Can We Recover For You Today?
Las Vegas, NV Data Recovery Reviews
Marc
Reviewed on May 03, 2023 | Henderson, NV
Recovered all of my important data!
Thank you, Secure Data Recovery!

I had about 2 TB lost of important data that I was really worried would be gone forever, as this was my first time going through a massive drive failure.

I had a budget that prevented me from going through with the service, and I almost had to look elsewhere, but Timothy was understanding of my situation and really helped me out. The service w... Read Moreas pretty quick, and he worked with me to make sure the process was as quick and painless as possible. Quick and painless for both me and my wallet.

I am a musician and content creator, and a bunch of my important files almost got lost to the aether, but if it weren''t for Timothy and Secure Data Recovery, I wouldn''t have gotten that data back or would''ve needed to pay an arm or a leg elsewhere for the same service.

Thank you for your great service! Highly recommend, would definitely go back in the event of another drive failure!
K Walker-Jackson
Reviewed on Oct 09, 2022 | Las Vegas, NV
Glad to have found Securedata!!!
I'm a mobile DJ & I had a huge upcoming event to DJ. Just days before the event, my portable hard drive completely stopped working. I panicked, drove to different data recovery businesses in hopes of having my data recovered in town. Needless to say, everyone said the hard had to be shipped out & opened in a clean room! After doing some research, I came across Secure Data & I'm so glad & thankful ... Read Morethat I did. Tim Rutan was my account representative & he is "THE BEST!!!"
Tim listened to the problem I had and the fears I had of not being able to recover all of my music libraries.
He gave detail information about the company & what I was to expect.
I shipped out my hard drive, they received it the next morning & got straight to work. Informing me of all that needed to be done, which was very minimal. Thank God!
They started the recovery process the same day (9/30/22) & they were completed on 10/6/22.
I'm so glad that I didn't go with anyone else. Secure data has outstanding customer service & the quality of work is outstanding!! If I ever run into another issue of this kind, I will definitely be contacting Secure Data Recovery again & recommending them to anyone I know!
Thanks again to Tim Rutan and all the other professionals at Secure Data Recovery for a speedy, stress free process!

Thanks,
B. Jackson
Linda Harris
Reviewed on Sep 30, 2022 | Las Vegas, NV
Elliot F was very helpful and explained everything along the way so that I could get my data back. He always gave great instructions and let me know where my disk drive was in the process. Cost was always very clear and I was given options to chose from. Thanks again for all your help, Elliot F!! Would very much recommend this service.
Oscar Jumelles
Reviewed on Jul 09, 2022 | Las Vegas, NV
Peace of mind and 100 % Data Recovery
Secure Data Recovery saved me from losing years worth of memories. I saved all my pictures and movies on a 7 TB HDD and did not back it up. I plug in the wrong power plug to the hard drive and it ruined it. I couldn''t access the files anymore. I was afraid of handing our my hard drive to just anyone. When I called Secure Data Recovery I first spoke with Elliot Fisher who explain what happen to my... Read More hard drive and that they have the expertise to access the files and recover them. Throughout the process Elliot kept me informed about how everything was going. It was amazing customer service. Thank you Secure Data Recovery, Thank you to the Repair Techs! and Thank you Elliot!

Carmen Digennaro
Reviewed on Jan 04, 2022 | Henderson, NV
Val and SecureData Recovery to the Rescue!
Highly recommend Val if you need an expert in customer service and knowledge. Feeling very confident in the process and that my Data is being recovered by such pros.

Thank you!
Daniel Galarza
Reviewed on May 17, 2021 | Henderson, NV
Outstanding! All data recovered!
It helped us a lot. When I got the back the external hard drive, all the data was recovered. Also they sent us a new drive with a practical Bluetooth locking application. Anthony was the one handling our case, and he was very helpful. It was our first time, but if we have another emergency I will surely call them again.
Why Choose Secure Data Recovery in Las Vegas?
Certified and Verified Secure
Transparent Process
Trusted and Guaranteed Results
Secure Data Recovery Services operates in world-class facilities that undergo regular SSAE 18 SOC 1, SOC 2, and SOC 3 audits to verify the integrity of all cybersecurity management control systems. This means that your data is protected at every stage of the recovery process.
Each of our Lab facilities also has a certified Class 10 ISO 4 cleanroom. This specialized environment provides state-of-the-art filtration to remove potentially harmful airborne particulates that could damage the sensitive internal components of storage devices.
Secure Data Recovery Services' facilities in Las Vegas have accreditation with the Better Business Bureau and maintain an A+ business rating. Your complete satisfaction is our mission. We strive to deliver the highest quality of service for every data recovery case.
For more than a decade, the engineers at Secure Data Recovery Services have built a reputation as the most reliable provider of professional data recovery in the industry. Our expert team maintains a documented 96% successful recovery rate.
We maintain partnerships with every major digital storage manufacturer to ensure our custom solutions never threaten any existing product warranties. We also invest heavily in research and development to keep pace with rapidly evolving digital storage technology.
BBB A+ Certified Data Recovery Company
We comply with all of the Better Business Bureau's standards of consumer service, maintaining accreditation and an A+ rating.
BBB of Las Vegas Accredited Company with an A+ Rating
Accreditation with the BBB comes with numerous advantages and requirements, along with regular monitoring. Our strong record of compliance with their high standard is detailed in our latest report from the BBB.
Free Data Recovery Quote
We intimately understand all data loss scenarios and will exhaust all options technologically possible to reunite you with your lost data as quickly as possible. When you choose Secure Data Recovery Services, you get the most credentialed professionals in the industry.
Service times and exact pricing for a successful recovery always depend on the specific damage to the storage, which is why we offer free, no-risk diagnostics with every standard service.
Our quotes consist of:
Price for successful recovery
Time estimates for job
Key information about the events that led to data loss
Call 702-939-2384 to speak to a data recovery expert 24x7 and schedule your free data recovery consultation with a no-obligation price quote.