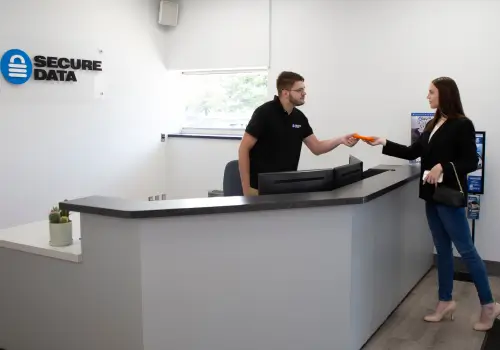 Data Recovery Services in Tallahassee - RAID, SSD & Hard Drive Recovery
Tallahassee, FL is home to almost 200,000 people. Thankfully, Secure Data Recovery is there to help when any of these residents experience the stress of data loss. Whether it's Windows, Mac, Unix, or Linux, no operating system is beyond the abilities of our certified engineers.
Our customers rate our services:
We Helped Thousands Get Their Lost Data Back.
With over 5,331 satisfied customers and growing, we are proud to provide outstanding customer experience and quality service that consistently exceed customer expectations.
View All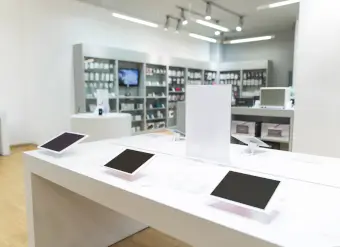 Secure Data Recovery Services
Emergency Services Available 24x7
The state of Florida is home to over 70,000 students and large colleges like Florida State University, Florida A&M University, and Tallahassee Community College - all of which qualify for a 10% student discount with Secure Data Recovery. From exploring the St. Marks National Wildlife Refuge to the Tallahassee Antique Car Museum, the city has no shortage of sights and attractions for both tourists and residents. Many visitors utilize individual devices and the students use the technology on their college campuses. With the increase in the amount of media usage comes the inevitability of data loss. Whether it's your school laptop burning out or an Atlantic hurricane sweeping through your home - Secure Data Recovery can help get your data back.
Data Recovery Company in Tallahassee, FL
Secure Data Recovery Services are the Tallahassee hard drive recovery, SSD recovery and RAID recovery experts. Since 2007, our data recovery company has helped tens of thousands of individuals and businesses of all sizes in Tallahassee successfully recover from every type of data loss scenario imaginable. We have seen your failure type before and our team understands the importance of data in the modern world. We're ready to recover your lost data with our flexible Economy and Standard data recovery services, or immediately with our Emergency data recovery option.
Experience total piece of mind with a "No Data, No Recovery Fee" Guarantee.
What Can We Recover For You Today?
Tallahassee, FL Data Recovery
Talena Mathis Carroll
Reviewed on Feb 09, 2023 | Callahan, FL
Outstanding, would not recommend anyone else
I contacted Secure Data Recovery (SDR) after taking my laptop in to a local shop to be serviced by young college interns. I went in with a simple inability to boot up my device. I left out being told I had "severe platter damage" due to a screeching noise. (No evidence of "noise" or drive issues prior to them getting hold of my system.) Needless to say, they told me that my only hope was to send t... Read Morehe hard drive to North Carolina, and even then, they could only guarantee 30% recovery - if that.

I searched online and saw the reviews for Secure Data Recovery and was relieved that Scott was the technician who would be handling my case - especially after seeing him associated with the great reviews. From the initial call I made, Scott was personable, and he explained the recovery process so very thoroughly, that I felt very confident with moving forward with SDR. He first clarified that "noise" coming form the computer is not always evidence of severe platter damage. I was relieved after being told otherwise my my local tech. He also confirmed what I read in the reviews, that most times 90% of the data could be recovered due to the high level skills of the SDR technicians. I researched the information about the certifications the company had, as well as the clean environment of the lab and sent my drive off that same day. Scott made no false promises, he wasn''''t pushy and was very upfront, but he also assured me he was confident nearly all of my data would be recovered. IT ABSOLUTELY WAS.

I loved the fact that prior to mailing the hard drive back upon completion, Scott emailed me a file which contained a list of recovered versus damaged files. At least 98% of my most important files were recovered.

I want to personally thank Mr. Scott McMacken and the team for all their hard work. I won''''t lie, the process took a long time (but granted, some of the working time took place over the Christmas holiday season, so no complaints there); but it was well worth the wait. No matter who I spoke to, all the agents at SDR took the time to provide updates on my case with thoroughness and compassion and sensitivity, relative to the importance of the data they were handling. I truly hope I NEVER EVER have to use this service again, but if I do, Secure Data Recovery will be my only call.
Dani Linavi
Reviewed on Jun 30, 2022 | Tallahassee, FL
I have never worked with a company that is as diligent, friendly, and flexible as Secure Data Recovery. Despite many communicative setbacks from me, Kyle Crawford was best in class for kindly making sure all of my partner and I''s extensive needs were met before executing on the stupendous work they so expertly provided. With that being said, I''d also love to thank Val Krivenko for facilitating t... Read Morehis ongoing relationship as well as the rest of the engineers and technicians that allowed my partner to get back to their digital art career as fast as possible.
Karen Bauer
Reviewed on Jul 17, 2021 | Tallahassee, FL
Though they tried they could not recovery the data from my damaged external hard drive. That''s not the point though, my rep, Jake Gambatese, spoke with me on the phone and explained the whole process to me in words that I could understand before the technicians did there thing. I was so grateful that Jake was willing to talk verbally instead of only emailing communications. He was knowledgeabl... Read Moree, put the information in lay terms that I could understand and was genuinely remorseful that they could not recover my data. As I told Jake, I hope I don''t need them again but if I ever do, Secure Data Recovery is the way to go. Thank you.
Karen Bauer
Doug Hall
Reviewed on Apr 21, 2021 | Tallahassee, FL
Service from Secure Data Recovery
I'd like to give some props to Jonathan, my Data Recovery Specialist at Secure Data. I had a thumb drive I used for years, which had some very important to me documents on it. Unfortunately, it got damaged & I thought I'd lost this information forever.

Now, this is where Jonathan & Secure Data come into play. I contacted Secure Data and Jonathan answered the phone. He then proceed to as... Read Morek me some questions after he heard my sad story of damaged thumb drive. He did this so he could best assist me in recovering my data.

As It turned out, Jonathan was able to fully recover all the data on my thumb drive after he was in consistent communication with me on the progress of the recovery. I'm very grateful he was able to do so because that very important documents to me include multiple year tax returns, divorce documentation, and financial documents.

Thank you Jonathan & Secure Data for your professionalism, knowledge, and customer service in the recovery of my very important to me data.

Sincerely,
Douglas
Bev D.
Reviewed on Sep 07, 2020 | Tallahassee, FL
I''m still working through some user (me) issues with my secure device, but Anna was a great representative, who was willing to assist me and keep me informed. I was very apprehensive about the hard drive recovery, but my expectations were met. Also, I want to give a shout out to Kyle who took time to help me with the initial instructions. Would definitely recommend the company because of thei... Read Morer great support and helpful folks.
Linda Moore
Reviewed on Dec 10, 2019 | Tallahassee, FL
Ryan Wiggins was very helpful with our back-up recovery. We had lost our data as far back as 2005, but with the assistance of Secure Data and Ryan most of data was recovered!
A Certified Team Pushing the Bounds of Data Recovery
We take pride in achieving our many certifications, including those that none of our competitors have. With our SSAE 18 Type II certification and FIPS 140-2 Level 3 Data Handling Practices, we deliver unprecedented data privacy for our customers. Your media is handled by the best in the industry in our certified Class 10 ISO 4 Cleanrooms. We are proud to be a company that upholds the stringent requirements for these certifications:
GSA Approved Contractor
SAS 70 Audit Compliance
PCI Security Standards
TRUSTe Verified
Certified Mac Technicians
Industry-leading Customer Service
Secure Data Recovery knows that data loss can happen at anytime, anywhere, which is why our customer representatives are available 24/7 through our phone lines. Upon starting a case, you can get a free evaluation report on your media along with a zero-obligation price quote.
We are continually training our teams in new methods and techniques in recovering data from any media device. Not even a hurricane-blasted hard disk drive is beyond our engineers' abilities. But if somehow, we're still unable to recover your data, we're sure that no one else can save it. That is why we offer our "no data, no recovery fee" guarantee—if we can't get the job done, we won't charge you.
Your Digital Estate Matters to You, Choose the Best at Data Recovery
Your hard disk drive or SSD can fail for a number of reasons, ranging from virus infections to physical failures within the media itself. Whatever the cause, we know your digital information is important to you and it can be very stressful to lose any or all of it. Secure Data Recovery is here to help the people of Tallahassee, FL preserve their critical files. When data loss strikes, call us for a free evaluation and no-obligation price quote at 1-800-388-1266.