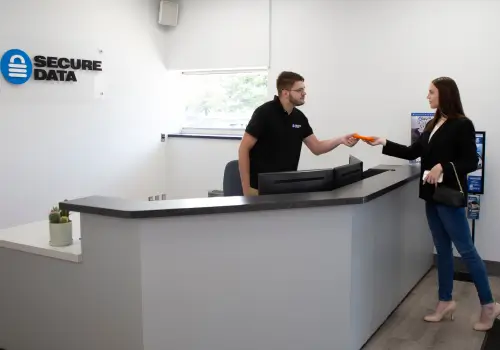 Data Recovery Services in Key West - RAID, SSD & Hard Drive Recovery
Do you have missing or deleted files? What about a mechanically damaged hard drive? Secure Data Recovery in Key West, FL is a leader in in the data recovery industry and can help you with any recovery issues you may have. With decades of experience, our engineers have the capability to recover data any type of device. Some of the most common devices are hard drives, smart phones, tablets, RAID arrays, flash drives, and more.

Our customers rate our services:
We Helped Thousands Get Their Lost Data Back.
With over 5,469 satisfied customers and growing, we are proud to provide outstanding customer experience and quality service that consistently exceed customer expectations.
View All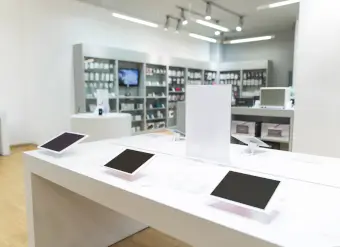 Secure Data Recovery Services
Emergency Services Available 24x7
Our Key West office is one several convenient Secure Data offices in Florida. Therefore, if you need your data back quickly we have local data recovery offices near you. We also offer 24 hour emergency services at all of our locations for any customer that needs to minimize downtime.
Data Recovery Company in Key West, FL
Secure Data Recovery Services are the Key West hard drive recovery, SSD recovery and RAID recovery experts. Since 2007, our data recovery company has helped tens of thousands of individuals and businesses of all sizes in Key West successfully recover from every type of data loss scenario imaginable. We have seen your failure type before and our team understands the importance of data in the modern world. We're ready to recover your lost data with our flexible Economy and Standard data recovery services, or immediately with our Emergency data recovery option.
Experience total piece of mind with a "No Data, No Recovery Fee" Guarantee.
Recovery Services We Offer
Key West, FL Data Recovery
Chris Zownir
Reviewed on Nov 01, 2021 | Key West, FL
Fantastic service during a difficult time
Scott was excellent to work with, quick to respond, and answered all of my questions. This level of service engendered confidence during a very difficult time. While I hope to never have an issue where data recovery services are needed again, at least I know that there is a great company to work with that will be straight-forward and quick to respond to our needs.
Sophie Arazi
Reviewed on Jul 03, 2021 | Key West, FL
Unreadable External Hard Drive
Eric Dvorin assisted me after I sent my unreadable external hard drive to Secure Data Recovery. He was incredibly efficient and professional throughout the entire process and ultimately resolved my problem. Thank you for helping me recover my files.
Matt Babich
Reviewed on Sep 09, 2020 | Key West, FL
Anna stuck with me till new laptop was updated
Hi Anna,

It took me a little time to get going but the data recovery cable worked perfectly as well as did your secure data back up. Thank you for all you've done to recover information and data downloaded from my hard drive on crashed desktop so I could transfer to my new laptop. I am very happy I have recovered so many years of terrific memories, pictures and data entry.

M... Read Moreatthew Babich
Druan Moller
Reviewed on Jul 19, 2018 | Coconut Grove, FL
Ryan was so much help answering any question i had. Had a great experience with my service and i would recommend to any friends and family that need help with recovering data.
Andres Mendez
Reviewed on Jul 17, 2018 | Doral, FL
Amazing Service
Is the second time Jeremy save my life

Thanks and keep going guys
A Data Recovery Company You Can Trust
As a company in the digital world we understand, better than most, the security risks involved. For that reason, we have taken all of the necessary steps to ensure that your data and information is safe. Our routinely audited certifications guarantee that your personal information is well protected.
Some of Our Audited Certifications Include:
SSAE 18 Type II Certification
GSA Approved Contractor
Certified Mac Technicians
TRUSTe Verified Business
A+ BBB Accreditation
For more information on our data policies, contact one of our customer service team members in Key West today. They can answer any questions and provide useful information on the data recovery process.
Data Loss in Key West, FL
Our skilled data recovery engineers in Key West have the experience needed to recover data from any type of file loss scenario. Some of the most common types of data loss cases in Key West are:
File Corruption
Hard Drive/ Media Failure
Damage from Virus Attacks
Over Written Files
Accidental Deletion
And Many More
If you experience any of these file loss scenarios, do not try to recover the data on your own. Many times, this can cause permanent loss of important files. Let the experts at Secure Data assess the damage and recover your data. Our engineers have continuously upheld a 96% overall success rate, ensuring that we are able to provide reliable data recovery services.
We have also attained an A+ Better Business Rating in Key West and all of our other facilities.
Call our award winning customer service team today to start your risk-free case. They are available 24 hours a day and 7 days a week to answer any additional questions you may have.