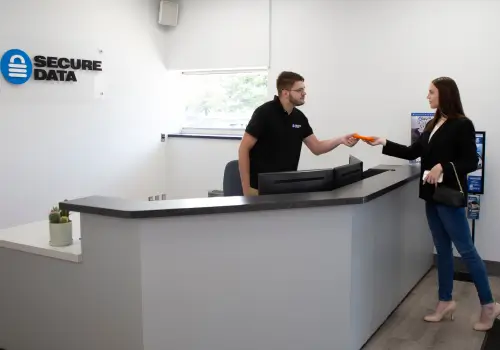 Data Recovery Services in Callahan - RAID, SSD & Hard Drive Recovery
Whether you're at home or at work, data loss can strike your media at the worst times. The only way to get your data back is with a data recovery team that has the right expertise to ensure a proper and complete recovery. That team with the right stuff is Secure Data Recovery. With a 96% success rate, getting your data back is as simple as giving us a call. Our certified engineers will be there to help get your digital life back on track.
Our customers rate our services:
We Helped Thousands Get Their Lost Data Back.
With over 5,453 satisfied customers and growing, we are proud to provide outstanding customer experience and quality service that consistently exceed customer expectations.
View All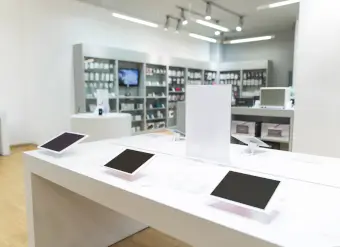 Secure Data Recovery Services
Emergency Services Available 24x7
Nestled in the northern eastern Nassau County of Florida is the town of Callahan. Historically, it had served as a point for the Florida Railroad to run through. Today, the town of 1,300 plays host to businesses such as Badcock Home Furniture & More, Nassau Printing & Office Supply, and Callahan Animal Hospital. But whether you're a resident enjoying a stop at the nearby Pinball Alley or a visitor taking a day trip out to the nearby Okefenokee Swamp Park, data loss can put a dark cloud over your sunny plans. Secure Data Recovery will make sure that doesn't happen.
Data Recovery Company in Callahan, FL
Secure Data Recovery Services are the Callahan hard drive recovery, SSD recovery and RAID recovery experts. Since 2007, our data recovery company has helped tens of thousands of individuals and businesses of all sizes in Callahan successfully recover from every type of data loss scenario imaginable. We have seen your failure type before and our team understands the importance of data in the modern world. We're ready to recover your lost data with our flexible Economy and Standard data recovery services, or immediately with our Emergency data recovery option.
Experience total piece of mind with a "No Data, No Recovery Fee" Guarantee.
Recovery Services We Offer
Callahan, FL Data Recovery
Gregory L
Reviewed on Dec 03, 2021 | Fernandina Beach, FL
Got a service which I was expecting
Dmitry at Secure Data Recovery handled my case great. All went as expected. Thank you for helping me recover lost data.
Clase Degraff
Reviewed on Jun 23, 2021 | Jacksonville, FL
Kim was responsive and honest!
Kim was always very helpful and fast to respond to any questions I had. She was transparent about the process, any fees, and made sure I was comfortable with the work being done. Appreciate her work and attention! Highly recommended!
Stephen Greene
Reviewed on Jun 15, 2020 | Jacksonville Beach, FL
Excellent Customer Service
Chis was very polite and professional. Even though we decided not to recover the drive, I appreciate the time that Chris spent working on our case and if we every need a drive recovered in the future I will definitely reach out to him.
William Bransford
Reviewed on May 29, 2020 | Jacksonville, FL
Great Service and Recovery
Chris did a great job at explaining everything up front. All my questions were answered and I was able to get my servers back up and running in no time. The amount of data that was saved is priceless. Their work is beyond compare and I would highly recommend anyone that needs fast, reliable, and secure service to use Secure Data Recovery.
Excellence in Customer Service
When data loss strikes, you're already experiencing enough inconvenience and stress. That's why we offer every customer a risk-free diagnostic evaluation of their media along with a zero-obligation price quote. We even have convenient drop-off locations for you to send your media to us, or you can send it directly to our lab with a prepaid shipping label. If you're in a hurry, we also offer emergency services with a 48-hour turn around.
Our certified engineers work tirelessly to train with every possible recovery method for your media. But we don't stop there. Our R&D department is always looking for new data recovery techniques, not just for existing media, but even for media that's soon to hit the market. When you entrust your media to us, we'll use every means possible to get your data back. If it somehow proves unrecoverable, we guarantee you that none of our competitors can get that data back. But then you also won't have to pay for the recovery service fee. That's our "no data, no recovery fee" guarantee.
The Highest Standards in Data Recovery
Each of our certifications is a badge of quality assurance when you entrust your media to our certified engineers. Thanks to our Class 10 ISO 4 Cleanrooms, airborne particles are kept to a minimum which further maximizes your chances of a successful recovery. Your data privacy is also important to us, and with our SSAE 18 Type II Certification, you can rest easy knowing that your data's privacy will be maintained from the moment it reaches our lab. Have a look at our other industry-leading certifications:
FIPS 140-2 Level 3 Data Handling Practices
GSA Approved Contractor Status
PCI Security Standards
SAS 70 Audit Compliance
EU-U.S. Privacy Shield Certification
Protect Your Data with the Best in Callahan, FL
On one hand, data loss can come suddenly with a bolt of lightning, a drop into a backyard pool, or even when you accidentally drop your smartphone. There may be less obvious signs of data loss such as grinding sounds coming from your hard disk drives, your smartphone taking a lot longer to boot up and load apps, or your computer experiencing Blue Screen of Death errors.
Should you catch any of these tell-tale signs of impending data loss, don't hesitate to call upon the data recovery specialists at Secure Data Recovery. Call us at 1-800-388-1266 and stop data loss in its tracks!