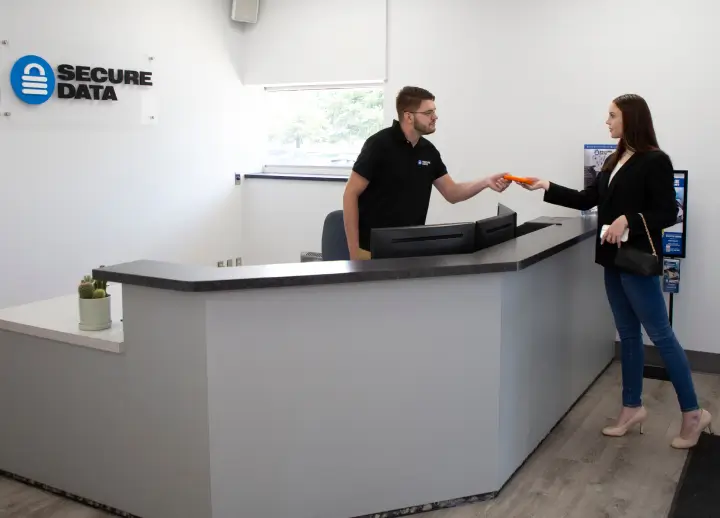 Data Recovery Services in Sunnyvale - RAID, SSD & Hard Drive Recovery
When the people of Sunnyvale experience data loss or file corruption, all hope is not lost. With Secure Data Recovery, you can get your important data back. Not only that, but you can experience a turnaround as fast as 48 hours when you choose us.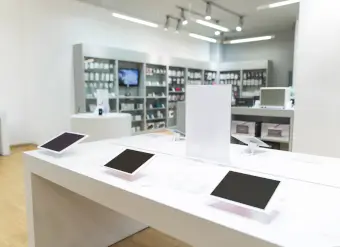 Secure Data Recovery Services
Emergency Services Available 24x7
Part of the San Francisco Bay area and Silicon Valley, Sunnyvale plays a key role in Santa Clara County. That's because it plays host to Google, Lockheed Martin Space Systems, and Apple, some of the largest employers in the city. But whether you're living in Sunnyvale because of work or you're a visitor stopping by to experience wine and music at the nearby Mountain Winery, this city of 153,000 is bustling with enormous amounts of data. With Secure Data Recovery, you can ensure that all of that important data remains safe and preserved.
Expert Data Recovery Services
Secure Data Recovery Services is the authority in Hard Drive Recovery, SSD Recovery and RAID Recovery. Since 2007, our data recovery company has helped tens of thousands of individuals and businesses of all sizes successfully recover from every type of data loss scenario. We understand the importance of data in the modern world and with our Economy, Standard and Emergency Data Recovery Options and state-of-the art technology we are ready to get your lost data back right now.
Experience total piece of mind with a "No Data, No Recovery Fee" Guarantee.
What Can We Recover For You Today?
Sunnyvale, CA Data Recovery Reviews
Cliff Samuels
Reviewed on Jul 11, 2018 | San Jose, CA
3+ years of videos and pictures
In a panic state I called Jeff Hart, hoping and wishing he had an answer to help me recover all of my sons photos from when he was born and all the pictures and videos to go along with it. I had feared the worst that I had lost those memories forever! Jeff, is a true testament that not all super hero's wear capes; not only was he always available, he was very understanding of my situation and wa... Read Mores able to help me with pricing. If you get a chance to work with anyone at SDR; request Jeff Hart!! At the very minimum you'll get a new friend!
Michael T. Avila
Reviewed on Mar 09, 2018 | San Jose, CA
I want to thank and commend, Chris McMacken for his excellent customer service in addressing our needs for repair/recovery of our hard drive. He made a very difficult process easy and reassured us that our data could be recovered. It's a pleasure to work with someone that knowledgeable and conscientious in performing the duties of his job so easily!

Thank you, Chris!
Dennis Posas
Reviewed on Jul 19, 2017 | Campbell, CA
Very happy, awesome service
Jeremy did an awesome Job, I tough there was no way I will recover my data, i was worried that I needed to start over on my data projects, Thanks to Jeremy for solving my issue in a very fast time response. My HDD data was fix witting a week, and today I can tell I'm a very happy camper. Secure Data recovery is definitely a trusted company and I will not hesitate to use them again if I ever need t... Read Moreo. I definitively will recommend their services. Tha jab Jeremy.
Customer Service You Won't Find Elsewhere
Our 24/7 customer service is always on the lookout for data loss because we know it can happen at any time. So, whenever it happens to you, you'll know we're there to help. We offer all of our customers a risk-free evaluation of their media as well as a zero-obligation price quote. When you decide to use our services, you can also rest easy knowing that we carry a success rate of 96%.
When we say that we'll get your data back, we mean we'll try every means possible. Our certified engineers are trained in every method and technique when it comes to recovering data and have a dedicate R&D team. If somehow your data is still impossible to recover, we can assure you that no one else can get it back. If that should happen, we can also assure you that you won't have to pay the recovery service fee. That's our "no data, no recovery fee" guarantee. Are you studying at the nearby Santa Clara University? You could also qualify for a 10% student discount.
Highly Certified: Strict Adherence to Excellence
Our seal of quality lies in our many certifications. Our commitment to meeting and exceeding the requirements of these certifications is how we ensure that our every customer is given the best possible chance at getting their data back. Our Class 10 ISO 4 Cleanrooms greatly reduce harmful airborne particles that could otherwise harm your media. Along with making the best conditions for data recovery, we are SSAE 18 Type II certified thanks to our commitment to protecting your data privacy. Have a look at our other certifications that mark our company as a team of excellence and best practices:
FIPS 140-2 Level 3 Data Handling Practices
GSA Approved Contractor
PCI Security Standards
SAS 70 Audit Compliance
Certified Mac Technicians
Restore Your Digital Life with Data Recovery
Data loss can be terribly disruptive to anyone's digital life. But you can fight back against data loss by keeping an eye out for the warning signs. You may notice that your computer is experiencing more frequent blue screen of death errors. Sometimes your programs and apps have been crashing or not even starting up. Has your Android phone become incredibly sluggish, whether it's on or just starting up?
These are all symptoms of data loss either about to come or already in the works. Put a stop to it as soon as possible by calling our specialists at 1-800-388-1266.