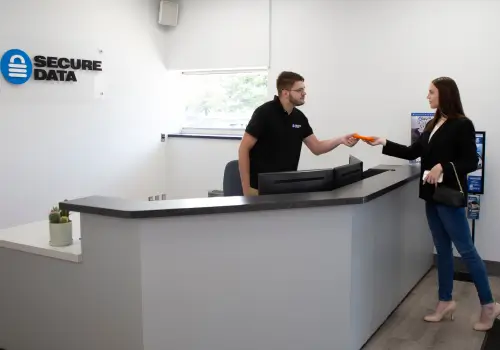 Data Recovery Services in Newark - RAID, SSD & Hard Drive Recovery
For over a decade we have supported Newark, CA and the greater Bay Area by successfully recovering lost data from damaged SSDs, failed servers, and broken hard drives. Visit us in Newark, CA, on Mowry Avenue near the junction with Cedar Boulevard just south of the Nimitz Freeway.
Trust the experts for hard drive data recovery in Newark, CA, with free diagnostics & our "No Data, No Recovery Fee" guarantee.
Our customers rate our services:
We Helped Thousands Get Their Lost Data Back.
With over 5,318 satisfied customers and growing, we are proud to provide outstanding customer experience and quality service that consistently exceed customer expectations.
View All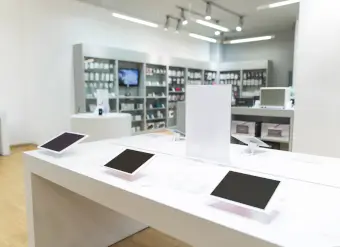 Secure Data Recovery Services
Emergency Services Available 24x7
Secure Data Recovery Near You
Are you looking for data recovery in Newark, CA? We have multiple locations in Alameda, San Mateo, and Santa Clara counties to ensure that there are multiple data recovery options near you. In addition to our Newark, CA office on Mowry Street, we serve residents of San Francisco across the bay at our office on Howard Street just east of the Theatre District near the intersection with 4th Street. Need data recovery in San Mateo, CA? Visit us on South El Camino Real near Bay Meadows Park and just north of HIllsdale Shopping Center.
Call us or stop by to schedule your free data recovery consultation with a no-obligation price quote.
Data Recovery Company in Newark, CA
Secure Data Recovery Services are the Newark hard drive recovery, SSD recovery and RAID recovery experts. Since 2007, our data recovery company has helped tens of thousands of individuals and businesses of all sizes in Newark successfully recover from every type of data loss scenario imaginable. We have seen your failure type before and our team understands the importance of data in the modern world. We're ready to recover your lost data with our flexible Economy and Standard data recovery services, or immediately with our Emergency data recovery option.
What Can We Recover For You Today?
In addition to hard drive recovery and RAID recovery, we specialize in complex data loss solutions for SSD drives and other NAND-based flash memory devices, iPhone and Android smartphones and mobile devices, network-attached (NAS and SAN) storage systems, and virtual machines.
Newark, CA Data Recovery Services Reviews
Steven Dylan Emil Fried
Reviewed on Jun 27, 2022 | Stanford, CA
Thank you Elliot and Secure Data Recovery
Elliot at Secure Data Recovery helped us recover all of the data from a very old Western Digital hard drive that had a mechanical malfunction. Elliot''s customer service was exceptional; among the best I''ve ever experienced. He typically replied to our emails within minutes, with very helpful, detailed information and clear, honest answers to all of our many questions. I would highly recommend hi... Read Mores and Secure Data Recovery''s services to anybody in a similar situation.
Yee Winnie
Reviewed on Apr 05, 2022 | Fremont, CA
Scott was very helpful to recover my damaged USB within a week. efficient and liable, will definitely recommend
Joseph Lee
Reviewed on Oct 13, 2021 | Cupertino, CA
Great Service and Excellent Results
Eric Dvorin provided a cordial attitude, detailed inspection, explained related matters in a professional manner with zero delay response and fully recovered the data. I highly recommend Secure Data Recovery.

Varun Sreekumar
Reviewed on Jun 01, 2021 | San Jose, CA
Anna was very helpful and the data recovery was completed on time and with no issues. Thanks again!
Marquestheproducer
Reviewed on May 14, 2021 | Newark, NJ
By far, Secure Data Recovery seems to be the best source for data recovery, not to mention the customer service was also great! I appreciate it !! ????
Erin Brummett
Reviewed on Sep 06, 2020 | Sunnyvale, CA
Quick and Reliable Customer Service
After looking for a company to recover data from a failed computer hard drive. I found Secure Data Recovery was on many top lists for data recovery places. Upon putting in my information on the website I was contacted by Chris McMacken that same day. Chris talked me through the process and went over the range of costs for data recovery. I agreed to ship my hard drive for initial diagnostics. Withi... Read Moren the same week Chris sent me results of the diagnostic. He explained what appeared to be failing with the hard drive and the work it would take to recover the data. Then he sent a range of quotes based on timeline and services provided. Chris then went out of his way to help reduce the cost of recovery so we could afford it into our budget. I''m so grateful for Chris and his team at Secure Data Recovery. Chris was very patient and understanding and as a result I have priceless memories (10 years worth of family photos), I once thought was lost forever. I highly recommend Chris and his team for those looking to recover their lost data.
Why Choose Secure Data Recovery In Newark, CA?
Certified and Verified Secure
Transparent Process
Trusted and Guaranteed Results
Secure Data Recovery Services operates in world-class facilities that undergo regular SSAE 18 SOC 1, SOC 2, and SOC 3 audits to verify the integrity of all cybersecurity management control systems. This means that your data is protected at every stage of the recovery process.
Each of our Lab facilities also has a certified Class 10 ISO 4 cleanroom. This specialized environment provides state-of-the-art filtration to remove potentially harmful airborne particulates that could damage the sensitive internal components of storage devices.
For more than a decade, the engineers at Secure Data Recovery Services have built a reputation as the most reliable provider of professional data recovery in the industry. Our expert team maintains a documented 96% successful recovery rate.
We maintain partnerships with every major digital storage manufacturer to ensure our custom solutions never threaten any existing product warranties. We also invest heavily in research and development to keep pace with rapidly evolving digital storage technology.
Free Data Recovery Quote
We intimately understand all data loss scenarios and will exhaust all options technologically possible to reunite you with your lost data as quickly as possible. When you choose Secure Data Recovery Services, you get the most credentialed professionals in the industry.
Service times and exact pricing for a successful recovery always depend on the specific damage to the storage, which is why we offer free, no-risk diagnostics with every standard service.
Our quotes consist of:
Price for successful recovery
Time estimates for the job
Key information about the events that led to data loss
Call 510-288-1000 to speak to a data recovery expert 24x7 and schedule your free data recovery consultation with a no-obligation price quote.