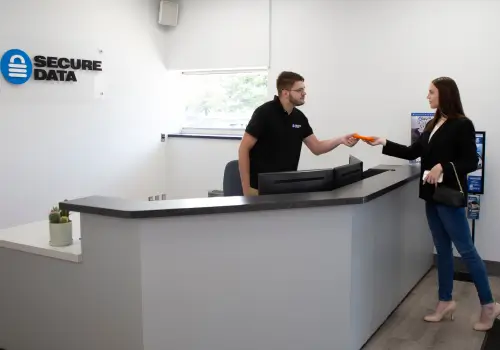 Data Recovery Services in Laguna Hills - RAID, SSD & Hard Drive Recovery
For over a decade we have provided Laguna Hills, CA and the great Orange County area with industry-leading data recovery services from failed SSDs, broken servers, and damaged hard drives. Our Moulton Parkway office near the junction with La Paz Road a few blocks east of Aliso Viejo Community Park.
Trust the experts for hard drive data recovery in Laguna Hills, CA with free diagnostics & "No Data, No Recovery Fee" guarantee.
Our customers rate our services:
We Helped Thousands Get Their Lost Data Back.
With over 5,319 satisfied customers and growing, we are proud to provide outstanding customer experience and quality service that consistently exceed customer expectations.
View All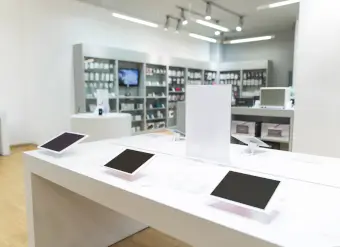 Secure Data Recovery Services
Emergency Services Available 24x7
Secure Data Recovery Near You
Looking for data recovery in Laguna Hills, CA? We have multiple stores across the greater Orange County area to ensure that you can find a convenient data recovery location near you. Our Laguna Hills, CA location is easily accessible from State Highway 73 at the La Paz Road exit. We also serve all suburban areas including our store on Von Karman Avenue in Irvine near MacArthur Blvd. exit from the 405 Freeway. Need data recovery in Fountain Valley? Visit our Brookhurst Street location at the junction with Ellis Avenue about two miles east of Bolsa Chica State Beach for help with your data loss.
Call or stop by to schedule your free data recovery consultation with a no-obligation price quote.
Data Recovery Company in Laguna Hills, CA
Secure Data Recovery Services are the Laguna Hills hard drive recovery, SSD recovery and RAID recovery experts. Since 2007, our data recovery company has helped tens of thousands of individuals and businesses of all sizes in Laguna Hills successfully recover from every type of data loss scenario imaginable. We have seen your failure type before and our team understands the importance of data in the modern world. We're ready to recover your lost data with our flexible Economy and Standard data recovery services, or immediately with our Emergency data recovery option.
What Can We Recover For You Today?
In addition to hard drive recovery and RAID recovery, we specialize in complex data loss solutions for SSD drives and other NAND-based flash memory devices, iPhone and Android smartphones and mobile devices, network-attached (NAS and SAN) storage systems, and virtual machines.
Laguna Hills, CA Data Recovery Reviews
Miguel Otoya
Reviewed on Oct 31, 2022 | Lake Forest, CA
I reached out after my 4th attempt at recovering data from my hard drive and they were the only company that was able to actually do it successfully. They were extremely professional, Mr. Novak was courteous, detailed and provided outstanding customer service throughout the entire process. I will be recommending them to my friends and family.
Brian Hubbard
Reviewed on Sep 28, 2022 | Rancho Santa Margarita, CA
Jake Gambatese was Awesome!
I was in a panic when I realized my flash drive memory was lost and needed to retrieve. I researched about the companies do the memory recovery services and Secure Data Recovery was recommended by one of my brother''s friends who works in IT. Jake helped me through from the beginning until the end. He was very quick in responses and he provided me all the information I needed. On top of that, he ... Read Moreworked with my financial situation and helped me get a reasonable price for my recovery needs. Although it was still on the pricey side, it was money well spent to retrieve my data and much faster than anticipated.

Jake really provided exceptional services and I really feel everyone should get the same services as I got from Jake. You definitely made me feel comfortable and was able to trust your work. You and your team did great work! Thank you so much!!!
Gary Habekost
Reviewed on Sep 21, 2020 | Dana Point, CA
Jeff was very professional and accomodating. He assisted in every phase of this recovery, which was awesome. Due to Jeff''s assistance, I have nothing but good things to say about Secure Data Recovery.
Nathan Zenir Famatigan
Reviewed on Aug 28, 2020 | Lake Forest, CA
External Hard Drive Recovery
From the beginning, Chris McMacken has been a great point of contact to help my wife and I get situated with retrieving our initially inaccessible data. Every part of the process was done in a professional and timely manner. I would definitely recommend Chris and the rest of his team members at SDR for any data recovery issues, they will take care of you. Thank you all again SDR!
Melissa Piskur Saunders
Reviewed on May 09, 2018 | Cypress, CA
I had all my family photos and video from the past 10 years on an outdated external hard drive that stopped working. I googled data recovery and found Secure Data Recovery website and number. When I called, Fred walked me through everything and made me feel really secure. He emailed me very clear instructions, that I followed. After I sent my hard drive in, it only took a few days to hear back... Read More that they were able to recover all of my photos and videos, with only a small fraction that was damaged in some way. Of the 68,000 files only 800 were damaged! The cost was expensive, but after some research I learned that the cost was pretty average for data recovery. My advice to everyone...update your external hard drive and back up with cloud. Thanks again Fred!
Melissa
Karen Grosso Kripalani
Reviewed on Apr 27, 2018 | Encinitas, CA
Over the summer my family and I took an epic three week RV trip through Arizona, Colorado, Utah, Wyoming and up into South Dakota. The plan was to write all about our adventures on our travel blog, www.HealthyFamilyTravel.com. Unfortunately, soon after leaving once-in-a-lifetime places like Mount Rushmore and Crazy Horse my iPhone completely died. And wouldn't you know it, I hadn't backed it up in... Read More a couple of days. Our precious family memories were completely gone. We had to drive all the way from South Dakota to Boulder, Colorado to the 'nearest' Apple Store, but when we got there they told us they couldn't fix my phone. When we returned home I started the process of trying to get my photos recovered. I went to multiple local data recovery companies in my area, but no one could retrieve my information and said I needed a company with a cleanroom. I had already spent a bunch of money in evaluation fees and was starting to lose hope. I was hesitant to send my phone to another state, but I decided to give it one last try. Secure Data checked out my phone without a diagnostics fee. They said it would be challenging, but they had a high percentage rate of recovering data off of dead iPhones. I worked closely with Jeff, who was really supportive and helpful. Losing treasured family photos can be heartbreaking, but Jeff was really patient and reassuring. I think he was just as happy for me as I was when we found out they were able to retrieve all my pictures! I'm so excited to get the photos and finally get to write all about our trip on our blog! Secure Data Recovery really saved the day! They gave us back our memories and now we can share them with the world! Thank you Jeff and SDR!
Why Choose Secure Data Recovery In Laguna Hills, CA?
Certified and Verified Secure
Transparent Process
Trusted and Guaranteed Results
Secure Data Recovery Services operates in world-class facilities that undergo regular SSAE 18 SOC 1, SOC 2, and SOC 3 audits to verify the integrity of all cybersecurity management control systems. This means that your data is protected at every stage of the recovery process.
Each of our Lab facilities also has a certified Class 10 ISO 4 cleanroom. This specialized environment provides state-of-the-art filtration to remove potentially harmful airborne particulates that could damage the sensitive internal components of storage devices.
For more than a decade, the engineers at Secure Data Recovery Services have built a reputation as the most reliable provider of professional data recovery in the industry. Our expert team maintains a documented 96% successful recovery rate.
We maintain partnerships with every major digital storage manufacturer to ensure our custom solutions never threaten any existing product warranties. We also invest heavily in research and development to keep pace with rapidly evolving digital storage technology.
Free Data Recovery Quote
We intimately understand all data loss scenarios and will exhaust all options technologically possible to reunite you with your lost data as quickly as possible. When you choose Secure Data Recovery Services, you get the most credentialed professionals in the industry.
Service times and exact pricing for a successful recovery always depend on the specific damage to the storage, which is why we offer free, no-risk diagnostics with every standard service.
Our quotes consist of:
Price for successful recovery
Time estimates for the job
Key information about the events that led to data loss
Call 800-388-1266 to speak to a data recovery expert 24x7 and schedule your free data recovery consultation with a no-obligation price quote.