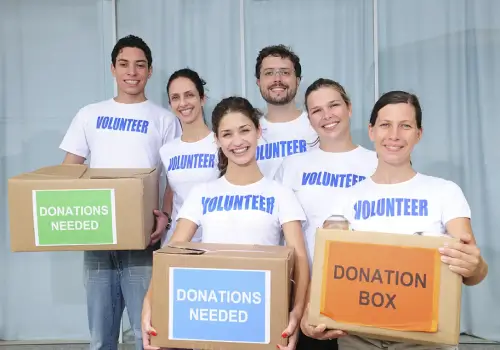 Reliable Data Recovery for Non-Profit Institutions
Secure Data Recovery Services is the world's most trusted provider for data recovery, hard drive repair, and data transfer. We offer an exceptional set of services for non-profits, and with certified security and affordable rates, our experts can help your organization create an effective disaster recovery plan.

We support non-profit institutions by offering special rates on all of our services for qualifying clients.

Data loss can carry serious consequences for any non-profit institution. Our experienced team can repair physically damaged hard drives, deleted files, corrupt databases and failed RAID arrays to prevent unnecessary downtime. By investing in research and development, we have established a reputation for our high success rates, and we offer a flexible set of turnaround options including same-day 24/7/365 emergency services.
Secure Data Recovery Services provides free media evaluations and a no recovery, no charge guarantee with every case. We deliver risk-free data recovery with strong security to restore your files as efficiently as possible, and our engineers treat hundreds of cases each year for organizations of all sizes.
To get started, contact our customer service team today. Be sure to ask about our discounts for non-profit institutions.
What to Do When a Digital Storage Device Fails
Media failures can occur in a matter of seconds, leaving you without access to important files. You should immediately shut down your device in order to avoid accidental damage; never run data recovery software or file utilities of any kind. If you store data on a RAID array, do not attempt to rebuild or restore the array.
Some of the most common causes of data loss include:
Hard Drive Crashes and Media Failures
File Corruption and Bad Sectors
Damage from Viruses, Trojans and Other Malicious Programs
Accidental Deletion and User Error
Media Wear and Physical Damage
RAID Controller Failures and Failed Rebuilds
Fire, Smoke and Water Damage
Our engineers undergo ongoing training in order to treat all possible failure scenarios effectively, and we offer an overall success rate of 96 percent for hard drive data recovery. Secure Data Recovery Services was the first provider to earn a Class 10 ISO 4 Cleanroom certification, and through regular investments in our facilities, we deliver affordable rates for all of our non-profit clients while maintaining consistent results from case to case.
Our goal is to restore your data as quickly as possible. We accept purchase orders, and our accounting team will work closely with your organization to provide a hassle-free purchasing process. Secure Data Recovery Services also provides detailed price quotes before starting work on each case, and with an extensive network of facilities, we offer fast local access for many institutions.
Advanced Data Recovery Technology
Non-profit institutions need to work with a secure, certified data recovery provider. At Secure Data Recovery Services, we go to great lengths to protect our clients' confidentiality. We were the first provider with a SSAE 18 Type II security certification, and we always use appropriate procedures when handling sensitive data.
Reasons to choose Secure Data Recovery Services:
PCI Compliance Certification and Other Security Credentials
Easy Purchasing Process and Dedicated Support
A 96 Percent Data Recovery Success Rate
Discounted Rates for Many Non-Profits
Online Case Status Tools and 24/7 Customer Service
Flexible Service Options
Experienced RAID Repair and RAID Data Recovery Services
More Than 40 Facilities Throughout the United States
When important data storage systems fail, you need help from qualified professionals. Secure Data Recovery Services helps you cut your downtime substantially, restoring your organization's mission-critical devices in a matter of days. We offer a flexible set of solutions, and with perfect security and industry-leading recovery rates, we provide exceptional results for non-profits. To get started or for more information about our services, call 1-800-388-1266.