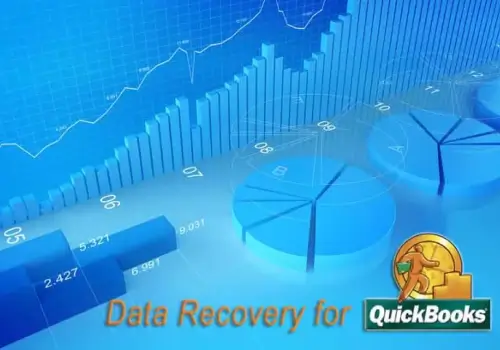 Quickbooks Data Recovery Services
Secure Data Recovery Services offers industry-leading success rates and turnaround times for Quickbooks database recovery. Our engineers can treat RAID failures, hard drive damage, .QBW file corruption and other data loss scenarios, and we maintain best-in-class security for the benefit of our clients.

Quickbooks plays an important role in your business's day-to-day activities, and our teams can quickly restore access to damaged .QBW files.

Quickbooks is by far the most popular accounting software suite, and each year, thousands of businesses across the United States use the program to set up complex accounting databases. When used properly, Quickbooks allows for simple auditing, fast payment processing and easy budgeting.
Quickbooks uses a number of different file extensions when operating, including but not limited to the following data files:
QBW - The main Quickbooks data file
QBM - A mobile version of the aforementioned data file
AIF - Created during import operations
ND - Network data file
QBB - Quickbooks backup file
Hard drive issues, user error and file corruption can render Quickbooks files unreadable. When this occurs, you should immediately contact a professional data recovery company with extensive Quickbooks experience.
At Secure Data Recovery Services, we recover terabytes of Quickbooks data each year. Our clients often prioritize Quickbooks files over all of their other data due to the significant costs of rebuilding complex accounting databases. We understand the importance of fast, reliable data recovery services, and we always take appropriate steps to provide the fastest possible services for our clients.
Secure Data Recovery Services specializes in Quickbooks file repair and data recovery. Our laboratories offer the highest recovery success rates for Quickbooks databases thanks to special proprietary software developed in our laboratories specifically for corrupt or unreadable .QBWs and other Quickbooks file types. Contact us today to get started.
A Reliable Resource for Quickbooks Data Recovery
Quickbooks files are found on virtually every type of system, including standalone personal computers, flash drives and massive RAID servers. While the Quickbooks software requires Windows operating systems, many companies use Linux database servers running distributions like Mandriva, CentOS 5, SUSE and OpenSUSE.
In order to get your data back as quickly as possible, you should work with data recovery engineers who understand the challenges of different storage devices and failure scenarios.
Secure Data Recovery Services offers:
Multiple Service Options Including 24/7/365 Emergency Quickbooks Repair
No Recovery, No Charge Guarantee
Advanced RAID Repair and RAID Data Recovery Services
Excellent Security with SSAE 18 Type II Certification
Risk-Free Diagnostics for Quickbooks Data Recovery
Our engineers have decades of combined experience with every version of Quickbooks and can quickly recover data from servers or personal computers. Regardless of whether you lost data due to user error, .QBW or .ND file corruption, hardware failure or any other unexpected event, our engineers can minimize your productivity losses and get your business's accounting system up and running again.
What to Do When a Quickbooks File Fails
If you notice signs of media damage or data corruption, shut your computer down immediately or disconnect the affected device. Quickbooks will often generate a "data file is either missing or corrupted" error regardless of the source of the damage. By operating your computer, you could cause corruption or overwrites that can seriously affect your chances of a successful recovery.
Contact our customer service team to schedule in-office diagnostics as soon as possible. Whether you need a single .QBW file or several terabytes of mission-critical data, our engineers are always ready to help, and we never void your warranty by performing evaluations.
Secure Data Recovery Services provides an exceptional option for Quickbooks data recovery and file repair. We operate an advanced laboratory outfitted with a certified Class 10 ISO 4 Cleanroom and use excellent security controls to keep your data safe. Unlike other data recovery providers, we also offer a full no recovery, no charge guarantee and free diagnostics with every standard case, and we are ready to help you plan your recovery. Start your case today by speaking to one of our certified data loss professionals and receive a free quote.