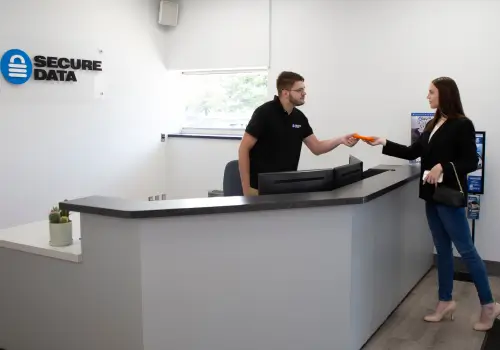 Data Recovery Services in Columbia - RAID, SSD & Hard Drive Recovery
In Columbia, SC, people need a data recovery service that can keep up with their busy lives. Data loss can be incredibly disruptive, and it's important that lost data be recovered so that life can continue as normal. As industry leaders in data recovery, we can ensure your digital life isn't put on pause.

Our customers rate our services:
We Helped Thousands Get Their Lost Data Back.
With over 5,453 satisfied customers and growing, we are proud to provide outstanding customer experience and quality service that consistently exceed customer expectations.
View All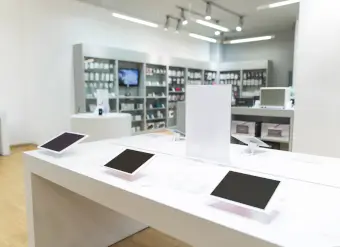 Secure Data Recovery Services
Emergency Services Available 24x7
As the capital of South Carolina, life in Columbia is incredibly busy. The city boasts a large collection of big employers, from the United Parcel Service, Blue Cross Blue Shield of South Carolina, and Fort Jackson, which is the US Army's largest training installation. But whether you're a resident or tourist visiting the Riverbanks Zoo and Garden or the South Carolina State Museum, you're going to need a data recovery service when your media starts to fail. For those serving our country, training at the venerable Fort Jackson, you can also qualify for a 10% military discount when data loss strikes.
Expert Data Recovery Services
Secure Data Recovery Services is the authority in Hard Drive Recovery, SSD Recovery and RAID Recovery. Since 2007, our data recovery company has helped tens of thousands of individuals and businesses of all sizes successfully recover from every type of data loss scenario. We understand the importance of data in the modern world and with our Economy, Standard and Emergency Data Recovery Options and state-of-the art technology we are ready to get your lost data back right now.
Experience total piece of mind with a "No Data, No Recovery Fee" Guarantee.
Recovery Services We Offer
Columbia, SC Data Recovery Reviews
Angelo Somaschini
Reviewed on Oct 03, 2023 | Aiken, SC
I am very grateful for the quick and successful recovery of a 4TB Seagate external drive whose board I toasted by connecting it to a wrong AC adapter. I worked with Elliot and received great support and prompt communications. Elliot worked with me to flexibly accommodate my budget. SDR were able to recover 100% of the drive. You saved my day. Kudos and thanks!
Michelle Sansbury
Reviewed on Aug 24, 2023 | Florence, SC
Secure Data Recovery & Scott McMacken - FABULOUS!!
I always thought that using an external hard drive to back up data was the "way to go" until that hard drive crashed – with no warning and no apparent cause. After much research, I found Secure Data Recovery and Scott McMacken. Scott was able to clearly explain the recovery process – and maintained contact with me throughout. His dedication to customer service was exemplary!!! I highly recomme... Read Morend Secure Data Recovery. Their technical ability to recover data combined with their focus on customer service/satisfaction makes them #1 in their field. Thank you, Secure Data Recovery and Scott McMacken!!!
Benjamin Lago
Reviewed on Apr 24, 2021 | Lexington, SC
Retrieved Our Data! Hooray!
This review is written by Jessica (Benjamin Lago''s wife):

In early March I woke up to a computer that was fried. I took it to a local shop where they told me that everything on it was lost and irreparable. Pictures of my children over the last decade had never been backed up, photos from my husband''s deployment, his licenses for his business... it felt like we had lost this huge chu... Read Morenk of our lives. The man at the local shop mentioned off-hand that there were specialists who may be able to dig into the hard-drive, but most people didn''t find that it was worth it. I knew it would be worth it; my only fear was that the data was destroyed and would never be found.

Thank the Lord that I found Secure Data Recovery! Anthony and his team were an answer to my prayers! This company is amazing. They were swift, kind, and completely resolved my issue and recovered nearly 100% of my lost data. Working with Anthony was a dream. He was communicative, polite, and trustworthy. He and this institution saved my life--- well, saved my memories, which is nearly the same thing! I am deeply grateful for this service and would encourage anyone (for business or personal needs) to trust Anthony and Secure Data Recovery to retrieve your lost data. They are miracle workers!

Many sincere thanks,

Jessica Lago

Haley Applegarth
Reviewed on Apr 12, 2021 | Spartanburg, SC
My hard drive could not have stopped working at a worse time! My father passed away and 2 days later all of my photos from the past 10 years were gone! Dancing at my wedding, him holding my newborn son, family gatherings, everything was gone. Secure Data saved the day. They were able to restore everything! I can now sleep easy knowing that my precious memories were saved. To me, they are heroes.
Matthew Giangiorgi
Reviewed on Aug 27, 2019 | Blythewood, SC
Wanted to leave a note on Elijah -

Throughout the whole process of working with Elijah, I was very impressed with his professionalism and the caring touch he brought to the whole transaction. I work in IT on the software side, so I have just enough experience with hardware to be dangerous – so Elijah gave me information and answered my questions to help me understand what all was going... Read More on. And he did that without talking down to me. Which I greatly appreciated.

Unfortunately you folks were not able to retrieve the data from my drive - which on personal level was pretty devastating. The files on that drive are mostly family videos and pictures – which I do not have copies of anywhere else. Elijah sensed that that the loss of these files was pretty traumatic for me and expressed his condolences and helped soften the blow as best he could. Which I also greatly appreciated.

I'm still pretty shaken by the fact that the drive was unrecoverable – but working with Elijah was the best part of the whole thing. If I had been working with someone difficult or someone who was frustrating – it could have turned this whole thing into something very sour. Because in the end – every company is defined by the folks who work for it. Those simple interactions can cause someone to view a company in a negative light – and word of mouth by that person can spread and do more damage. But he turned around what could have been a very negative experience and helped make it into something positive. It's a very powerful thing to have employees who can do that.

So thank you for everything. Elijah had told me to check back at some point in the future – he mentioned that technology is always progressing so there might be a way to retrieve those files in the future.

Gave me hope!

Jessicanwill Delong
Reviewed on Jul 30, 2019 | Chapin, SC
When I got an error message when trying to use my USB. I thought 7 years of work was gone. I was beside myself. I didn''t think it was possible to retrieve my information. When searching for data recovery I came across the website for Secure Data Recovery. I called and Eli Robinson at Secure Data Recovery was the person . He was absolutely wonderful! He was incredibly helpful. This company ... Read Moredoes exactly what they say they are going to do. I highly recommend them.
Customer Service That's Always Ready to Help
Media failure doesn't care about the time of day. That's why our customer service representatives are always on the lookout, and our customer service line is open 24/7. Whether you send your media directly to us or through one of our convenient drop-off locations, we'll offer you a stress-free evaluation and zero-obligation price quote.
Customer service doesn't begin and end with when a service is ordered. Throughout your experience with us, your satisfaction is of our utmost concern. Our highly-certified engineers will employ every method possible to retrieve your data. If your data should prove impossible to retrieve, you can bet that no company can get it back. That's why we offer a "no data, no recovery fee" guarantee.
Our dedication to seeing our customers satisfied is part of why the Better Business Bureau has awarded us with an A+ Rating as a company.
Pushing Industry Standards Every Day
A great part of our success comes from our commitment to be the best in every way possible in the industry. With our SSAE 18 Type II certification, we are experts in data privacy and making sure that your data is kept safe from when it reaches us to when it returns to you. Our certified Class 10 ISO 4 Cleanrooms are the silent stars of the show, maximizing our chances of success by keeping dust particles to a minimum so that our engineers can work with your media without the risk of further damage. Here's a list of our other certifications that keep us ahead of the rest:
SAS 70 Audit Compliance
GSA Approved Contractors
FIPS 140-2 Level 3 Data Handling Practices
PCI Security Standards
Certified Mac Technicians
Why Should Data Loss Distract You from What's Important?
There's always something going on in Columbia, SC. Whether you've a big meeting at work, or you and your family are planning a trip to the EdVenture Children's Museum, you don't have time to be dealing with the distraction of data loss. If you spot your media acting strangely, such as repeated blue screen of death errors, difficulty starting apps and programs, or your programs are crashing unexpectedly, there's a chance that data loss may occur soon or is already happening.
Turn the tables and catch data loss in the act. If you spot one of these warning signs, call 1-800-388-1266 to start a case with us. We'll get your digital life back on track.