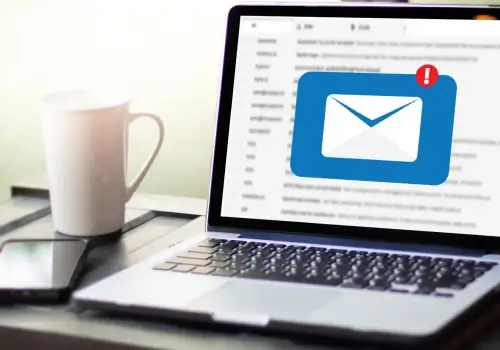 How to Retrieve Deleted E-Mails
With so many emails coming and going, it is easier than most people think to delete an important one by accident. This can happen to average people and to larger business entities as well. The biggest misconception that people have is that once an email is gone, it is gone forever. There are some situations where this is true. However, it is possible to retrieve deleted emails if certain conditions are in place to facilitate recovery. Figuring out how to recover deleted emails may lead to many solutions, but when it really matters, it's best to leave it to the professionals.
Recovering a lost or deleted email is possible under the right circumstances.
Recovering Emails from Free Email Services
For many people, free online email services offer a way to recover emails through the simple step of checking the trash folder. The trash bins of many free email services have a time limit for how long emails can remain in them. If you delete the emails from the trash bin, then there is a good chance that they are gone forever. Some providers will pull a backup if they receive an official support request, but this is not a given.
Recovery from Email Clients
Email clients such as Outlook, Thunderbird, and others offer more options for recovering deleted messages. That's because these clients save mail locally on the user's system. Even when using an exchange server, a physical machine stores the emails and likely backs them up regularly. This presents users with a lot of different methods for how to recover deleted emails.
Use the following steps to recover lost or deleted emails prior to contacting a recovery specialist.
Check the trash bin
Check backups
Attempt a recovery from an exchange or cloud server
Attempt a manual local recovery from a .pst mail file
Use independent recovery software to attempt to restore mail files
Even with email clients, it could become necessary to seek professional help to recover lost data. Our data recovery services are not just for large businesses; the average consumer can make use of them as well. This is especially important when you need to retrieve emails of high significance. All you really need to do is contact us, speak to a certified professional and get a free quote online. From there, you can move forward with more confidence about the situation.
Enterprise Email Recovery Methods
While there are choices available for individual users, there are fewer options available when an entire server loses its information or becomes otherwise inaccessible. This is a major fear of IT departments at many businesses, large and small. Most will have automatic backup services or redundant configurations. Unfortunately, a situation can still arise where something can become irretrievably lost. The RAID configuration can fail, there may be no backup, or the backup can become corrupt. A lot of important, sensitive, and high-priority information can disappear. In such a case, it is not always a complete loss: We offer the services necessary to recover that data.
Losing access to emails can come about any number of ways.
Hard drive crashes
System malfunctions
Corrupted data
Bad configurations
User error
When the information needed is of the utmost importance, it's best to avoid do-it-yourself recovery software or other methods. Depending on the nature of the problem, making a premature attempt to recover information can cause that information to become irreparable. The use of a certified professional is the best way to deal with such problems. It's easy for some to panic and try things that they know they shouldn't to retrieve the data they need. That is why we offer various turnaround choices. Contact us for a diagnostic, a free quote, and professional service that will have you reunited with your important emails.