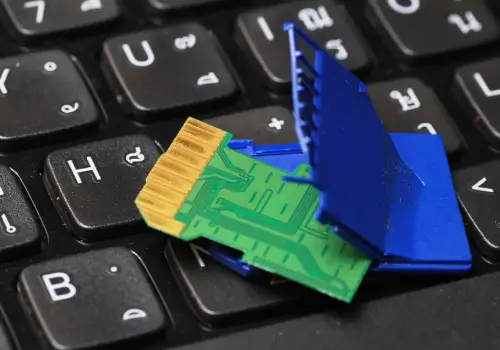 How to Fix a Damaged SD Card
Millions of people all around the United States own electronics that use SD cards. SD cards are most typically used with digital cameras, since they provide a convenient and secure way to store a large amount of visual data.
Recovering data from a physically damaged SD card is the most difficult type of file retrieval.
Although SD cards began with the ability to store only a few dozen pictures, modern SD cards can store hundreds of high-resolution photos.
Unfortunately, SD cards can become damaged very easily. Damage can be caused by:
Immersion in water
Exposure to dust or debris
Dropping the card from a height
Electrical surges when the card is attached to other hardware
SD cards can also become damaged if they are exposed to computer viruses. Although digital cameras and other small electronics are rarely hacked, SD cards can be infected with disruptive computer code if they are slotted into a camera that is attached to a computer by USB. Damage can also occur when using a desktop or laptop SD card reader to review a card's contents.
How to Fix a Corrupted SD Card
Through malicious code or physical damage, SD cards can become corrupted. After a card is corrupted, users should not attempt to continue using or transferring files from the card. Signs of SD card corruption include:
Digital cameras or other compatible devices fail to recognize the card
Card readers and desktops fail to list the card as a folder you can read
Files on the card appear distorted or display an error when opened
The card can be viewed as a folder, but not all of its files appear
At Secure Data Recovery, we know how to fix a damaged SD card. We have specialized tools that allow us to correct or route around physical defects in the SD card so that data can be restored and files can be recovered. When it comes to safeguarding your files, no one knows how to fix a corrupted SD card better than us.
Physically Damaged SD Card Recovery
Physically damaged SD card recovery is the most difficult kind of file retrieval to perform. Luckily, we have a 96% data recovery rate.
SD cards are manufactured to be resistant to water, dust, and shocks. If the card is behaving abnormally after an accident, odds are good that the physical damage extends beyond what can be seen along the visible connectors. Even knowledgeable users should avoid any attempt to clean or repair SD cards at home, since this can result in permanent data loss.
If your SD card is physically damaged, remove it from the scene of the accident and allow it to dry naturally on a static-proof cloth if it has become wet. Then place it safely in an anti-static bag marked with the contents of the card, its total and used capacity, and the date and nature of the accident.
Get a Free Quote Online From Certified, Professional Data Recovery Experts
Secure Data Recovery is dedicated to restoring your data. We hold some of the strictest security and sanitary certifications in the world. This ensures your data will be treated confidentially by world-class experts in a facility designed to reduce contamination damage to zero.
At Secure Data Recovery, we serve consumers and enterprise clients using industry-leading expertise. Contact us today to find out more about how we can help you. Is your case an emergency that can't wait? We also offer expedited service to help you right away.

Learn More About SD Card Recovery
Follow the links below to learn more about SD Cards, their different types and recovery options.