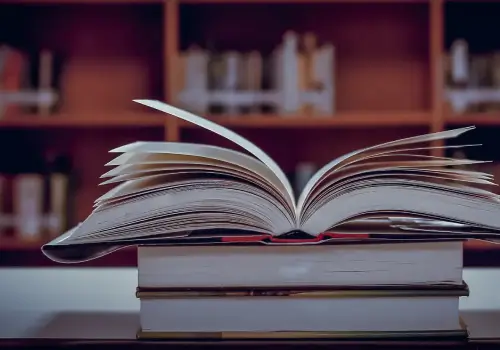 Data Recovery Solutions for Educational Institutions
Secure Data Recovery Services provides schools with a dedicated resource for RAID repair, hard drive data recovery and dozens of other professional media solutions. We operate a large network of more than 40 facilities, and thanks to our state-of-the-art technology and experienced engineering teams, we deliver consistent results at affordable rates.
We proudly offer special rates for colleges, universities, public schools and other educational institutions.
Colleges, universities and other educational institutions often depend on advanced storage systems on a regular basis. When these systems fail, schools face major productivity losses; a single server failure can prevent normal operation for several weeks under some circumstances. Personal computer issues can also present serious challenges, even when users have a back up plan in place.
At Secure Data Recovery Services, we specialize in professional media repair and file recovery. Our teams can reconstruct virtually any type of storage device, quickly restoring access to your files while maintaining perfect compliance with FERPA and other privacy regulations.
Our teams can treat all failure scenarios including:
Mechanical Hard Drive Failures
Electronic Damage
Server Damage and Failed RAID Rebuild Procedures
Accidental File Deletions and Other User Error
Damaged Backup Tapes and Cartridges
Virus Damage, Fire Damage, Water Damage and More
Data recovery pricing varies with media type and failure scenario. Unlike other companies, we offer completely risk-free diagnostics for schools and universities. Our teams will provide you with an accurate price quote and turnaround estimate, and with an expansive network of offices, we give you an easy way to quickly build an effective data recovery plan. We also offer discounted rates for many schools.
Contact our customer service team for more information or to set up an evaluation at one of our offices.
Advanced Data Recovery Services for Schools and Universities
In order to repair digital storage media for educational institutions, data recovery companies need to follow strict security protocols. Many schools store sensitive or legally protected information on servers, personal computers and other devices, and a compliance violation can have serious consequences.
Secure Data Recovery Services is one of the only data recovery providers with a full FERPA compliance certification. We also hold SSAE 18 Type II certification and a number of additional security credentials. Our teams understand the privacy concerns of schools and universities, and we will work closely with your organization to protect your confidential information.
Other reasons to use our services:
Multiple Service Options Including 24/7/265 Emergency Data Recovery
RAID Repair, Tape Migration and Other Advanced Services
No Recovery, No Charge Guarantee for All Data Recovery Cases
Risk-Free Price Quotes and Turnaround Estimates
Special Discounted Rates for Qualifying Educational Institutions
Safe Media Repairs in a Certified Class 10 ISO 4 Cleanroom
Our engineers are always ready to create a customized solution for your case. We accept local drop-offs and pickups at each of our locations, and our flexible turnaround options help you limit downtime or keep your case within a set budget.
What to Do When a Data Storage Device Fails
Any data storage system can lose data. In order to limit your chances of permanent file loss, you need to take immediate steps at the first signs of media damage. Turn your device off right away to preserve your data in its original condition. Do not run any type of recovery software and do not attempt to rebuild your server or repair your hard drive. Set up a professional media evaluation as soon as possible.
For a number of years, Secure Data Recovery Services has provided the best set of media solutions for educational institutions of all sizes. We specialize in data recovery, and with more than 40 locations, we give you local services with fast results. Call our customer service team today at 1-800-388-1266 to get started. Be sure to ask about our discounted rates for educational institutions.