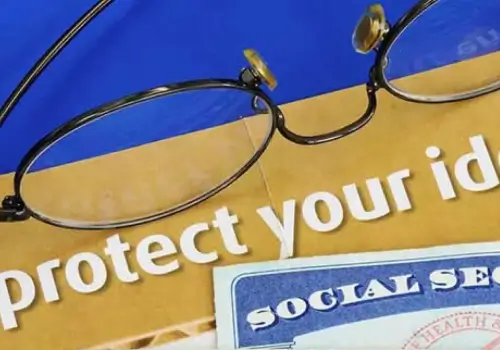 Personal Data Loss - A Guide to Identity Theft
Identity theft is defined as a crime in which one person unlawfully obtains the personal information of another and uses it to assume the identity of that person. This personal information includes but is not limited to one's Social Security number, driver's license information, or anything else that one person can use to impersonate the identity of another.
Identity theft can significantly affect your life, but proper data security practices can help you avoid potential threats.
The consequences of identity theft range from minor to devastating in magnitude. In some cases the victim can resolve the problem fairly quickly and with little or no losses; however, in other cases it can cost thousands of dollars and take months of work to remedy the damage that this crime can inflict. For instance, identity thieves can use a person's personal information to make purchases in their victim's name, take out loans, obtain government benefits or expensive medical care, earn paychecks, or commit numerous other crimes. As a result, victims can find themselves potentially facing unexpected tax burdens, summons to court, or rejected loan applications due to a ruined credit rating.
Quick Fact:
According to the U.S. Department of Justice's Bureau of Justice Statistics, over 16 million people in 2012 alone have been victims of identity theft. In these statistics, the Department of Justice only counts victims who are age 16 or older. This does not include the number of children under the age of 16 whose information, such as their Social Security numbers, have been stolen and misused by identity thieves. In a single year, financial damages due to identity theft were estimated to have reached a total of nearly $30 billion.
How Identity Theft Happens
Criminals use a variety of methods to steal the identity of their intended victims.
For instance they may resort to sifting through trash for discarded paperwork that contains personal information, in a technique that is called "dumpster diving."
They may also attempt to steal mail from a mailbox in order to obtain information about bills and other documents that contain personal information.
Computer hackers may steal credit card information from retailers or account information from banks. Thieves and even employees may resort to installing card reading devices to intercept information at gasoline stations, restaurants or stores, in a technique called "skimming."
Another identity theft technique that is favored by cyber criminals is called "phishing." This is a technique in which criminals send emails impersonating a trusted entity such as a bank, in order to trick recipients into volunteering personal information.
Computer viruses are another major way in which hackers steal personal information from computers.
Identity Theft Prevention
While there is no foolproof method of preventing identity theft, there are ways in which people can reduce their risk of becoming a victim.
To prevent dumpster diving, always use a cross-cut shredder to destroy documents containing personal information or correspondence before throwing it in the trash. When possible, avoid discarding an entire shredded document in the same trash can on the same day, or mix it with other non-important shredded paper to frustrate determined thieves who might try to piece it together.
Securing mailboxes with a lock and key can deter mailbox thieves. Residents should have the post office hold mail if they expect to be away from home. Also secure personal information within a safe when possible.
Never do business with untrustworthy sites, for instance those that are obscure or that do not use secure HTTP. A secure website will start with "https" in its address.
When opening an account on a website, such as a bank, credit card company, or retailer, always use long, complex passwords, and never use the same password on multiple sites.
To reduce the risk of virus infections, a computer user should keep their operating system current with the latest patches, as well as protect their computer with a software firewall and anti-virus software that stays up to date with the latest virus signatures. Preferably, the anti-virus software should also scan emails for viruses. Never respond to any email that requests personal information.
No matter how many precautions a person might take to avoid becoming a victim, it is still possible to fall prey to identity theft.
If a bill that one regularly receives doesn't arrive in the mail, this could be a sign of attempted identity theft. Because credit agencies are required to issue a free credit report at least once per year, it is wise to make use of this free service. This can uncover any unfamiliar financial activity, which would be a sign of identity theft in progress.
Always scan credit card and bank statements for suspicious and unfamiliar activity as well, and follow-up immediately with the financial institution to start an investigation and remove this activity from one's record.
In the event that identity theft occurs, it is also important to report the incident to local law enforcement, the FBI, and the Internet Crime Complaint Center (IC3).
Additional Information about Identity Theft
Identity theft is a crime that is a problem that can have global implications. Crimes against people in the U.S. can be instigated by people living in the same city or across the world. While it may not be possible to ensure one's personal information is one hundred percent safe from identity thieves, there are many ways in which people can make it difficult to obtain. By taking the steps to ensure their personal information, people can potentially prevent undue stress, hassle, and even legal problems in the future.
If interested in learning more about identity theft, click on the following links to read further information.