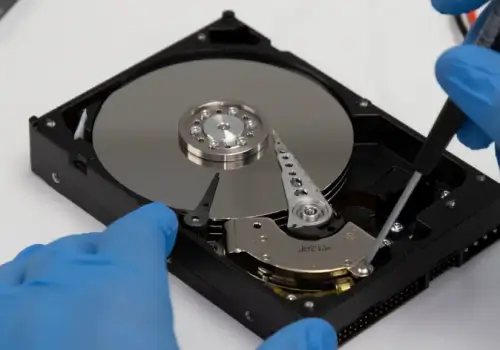 Essential Guide to Data Recovery
Unexpected data loss in your work, school, or personal life can easily be one of the most devastating things to happen to you. Most data loss occurs after failing to properly use backup methods such as external hard drives, cloud storage, or flash drives.
By using our data loss prevention resources, you can protect important files on any type of computer or mobile device.
The key to preventing loss is preparation: Make sure to implement all available fail-safes, including antivirus software, built-in backup systems, and external data storage devices. This resource guide will help you through the process of backing up and restoring data from your Mac, PC, tablet, or mobile device.
We believe in providing our clients with the information that they need to make informed data recovery decisions. This section contains an overview of common backup procedures and technologies, including essential tips for preventing data loss on personal computers, tablets, smartphones and more.
Apple Mac Resources
Apple desktop and laptop computers offer intuitive functionality with built-in backup features, but data loss is still a serious issue for Mac users. These articles provide an overview of common threats and popular backup options for the Mac OS X operating system.
Microsoft Windows Based PC Information
For well over a decade, Microsoft's Windows has maintained its status as the world's most popular operating system for personal computers and servers. These links provide tips for preserving and encrypting files in various versions of Windows.
Tablet PC Resources
Tablets like the Apple iPad and Samsung Galaxy Tab still need regular backup. These resources provide backup guide for common tablet operating systems along with essential tips for preventing unauthorized file access.
Cell Phone and Mobile Devices
Smartphones have skyrocketed in popularity over the past decade, and mobile data loss is a growing problem for consumers. These articles provide helpful tips regarding mobile encryption, data loss, and security
Additional Resources
Employiong Data Loss Prevention Strategies requires a basic understanding of storage technology. These links provide additional information for securing and protecting digital information, including introductory guides for cloud storage and other new loss prevention tools.