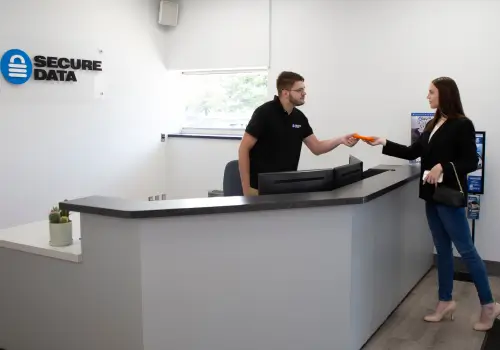 Data Recovery Services in Franklin - RAID, SSD & Hard Drive Recovery
Secure Data Recovery provides reliable data recovery with proven results in the township of Franklin, New Jersey. Our certified engineers can easily recover data from hard drives, RAID arrays, SSD, flash drives, and more.
Our customers rate our services:
We Helped Thousands Get Their Lost Data Back.
With over 5,329 satisfied customers and growing, we are proud to provide outstanding customer experience and quality service that consistently exceed customer expectations.
View All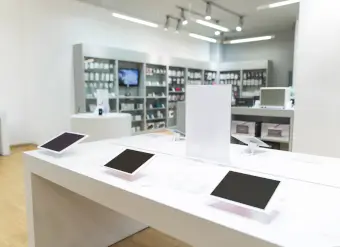 Secure Data Recovery Services
Emergency Services Available 24x7
Franklin, NJ has a population just shy of 5,000 people and is rich in the environmental landscape. The area includes the Wallkill River and Franklin Pond, and many residents are farm owners. The area is home to the Franklin Mineral Museum, as the township is home to over 150 minerals, many of which aren't found anywhere else in the world. Secure Data Recovery is also a one of a kind data recovery company with a 96% success rate.
Expert Data Recovery Services
Secure Data Recovery Services is the authority in Hard Drive Recovery, SSD Recovery and RAID Recovery. Since 2007, our data recovery company has helped tens of thousands of individuals and businesses of all sizes successfully recover from every type of data loss scenario. We understand the importance of data in the modern world and with our Economy, Standard and Emergency Data Recovery Options and state-of-the art technology we are ready to get your lost data back right now.
Experience total piece of mind with a "No Data, No Recovery Fee" Guarantee.
What Can We Recover For You Today?
Franklin, NJ Data Recovery Reviews
Max Gravitt
Reviewed on Sep 14, 2023 | Randolph, NJ
I lost all of my drive and Secure Data Recovery was able to restore it
Brandi Spencer
Reviewed on Aug 23, 2023 | Endicott, NY
SDR was able to successfully recover my photo gallery off of a phone with a bad motherboard. I would recommend SDR for your data recovery needs.
Martin Joseph
Reviewed on Oct 30, 2018 | Allendale, NJ
Brett was super helpful and incredibly responsive. Made the entire process easy with constant updates and was able to answer all my questions, definitely an asset for Secure Data.
Nima Moayer
Reviewed on Jun 22, 2018 | Hackensack, NJ
One of my HDDs recently failed containing years worth of irreplaceable audio production projects, samples, and plugins. I was devastated to say the least when I tried everything I could to transfer the data off, but couldn't. I did a pretty thorough search of data recovery providers and Secure Data Recovery (SDR) kept coming up as the #1 provider.

Suffice it to say data recovery is not ... Read Morecheap at all, however, it is a pretty involved process and requires some stringent conditions/requirements. I watched all the videos on the site and on Youtube to understand it wasn't something I could do on my own (without ruining my hard drive for good), so I decided it was worth eating the cost and saving my precious data.

I contacted SDR and Scott Moses, my rep, got back to me ASAP. He was very knowledgeable, professional, and supportive. He was also very responsive and answered the numerous questions I had. Also, he guided me through the process at every step. My HDD had a faulty head, and SDR was able to achieve a full recovery (thankfully) and even offered a flexible payment plan.

When you're paying for a service like this, you really want to make sure it's legit and trusted since it's going to be expensive any way you cut it. SDR definitely lives up to it's reputation in both quality of work and quality of service.

Thank you to Scott and the rest of the SDR team for saving my data!!!

PS: BACKUP YOUR IRREPLACEABLE DATA OR YOU WILL PAY FOR IT!!!!!
Jan Chorzepa
Reviewed on Jun 20, 2018 | Sussex, NJ
Frederick Wright offered me a chance to get back my pictures from faulty hard drive.
Hassle free service. Returned new back up hard drive with all previously lost pictures
made my day.
Quality of service and final product is simply outstanding.
Secure Data Recovery is best in the business. I totally recommend its services to every one
who comes across similar problem.
Customer Service Any Time
Our phone lines are open 24/7 and our customer service representatives will set up your case, answer any questions, and relay any information relevant to your case. Additionally, the people of Franklin can use our online customer portal to check the progress of their recovery.
Every case we receive is backed by our no recovery, no fee guarantee. When we receive your media, we will give a diagnostic report that includes an estimated turnaround time and price point. After agreeing to the recovery, we will not charge you more than the originally agreed upon price, even if the recovery takes more work than expected. Our standard service comes with free diagnostics and we offer an emergency service with an average turnaround time of 48 hours.
Certified Privacy
Secure Data Recovery was one of the first companies to implement a Class 10 ISO 4 Cleanroom to perform recoveries. The environment limits the number of particles in the air to prevent further physical damage to your device. In addition to our SSAE 18 Type II Certification, we are:
Privacy Shield Certified
PCI-DSS Compliant
TRUSTe Verified
A GSA Approved Contractor
Call a Professional for Any Scenario
Our Apple Mac Certified technicians have dealt with all data loss scenarios including:
Accidental Overwriting
Virus Damage
Physical Damage including fire and water
Failed RAID rebuild attempts
If you experience any of these scenarios, power down your device and call the trusted data recovery professional in Franklin, NJ at 1-800-388-1266.