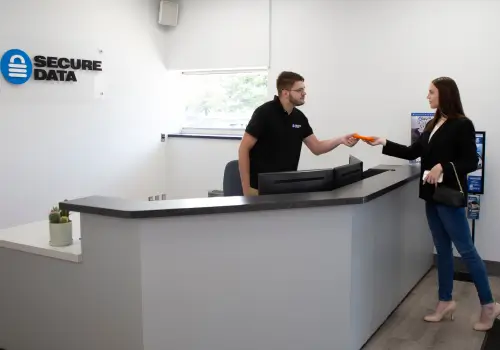 Data Recovery Services in Fort Smith - RAID, SSD & Hard Drive Recovery
As the second largest city in Arkansas, Fort Smith is now home to one of the best hard drive recovery companies in the country. Secure Data Recovery has years of experience with successfully recovering customers lost data. With many types of recovery solutions and a no data no recovery fee guarantee, Secure Data is the best choice for data recovery services in Fort Smith, AR.
Our customers rate our services:
We Helped Thousands Get Their Lost Data Back.
With over 5,331 satisfied customers and growing, we are proud to provide outstanding customer experience and quality service that consistently exceed customer expectations.
View All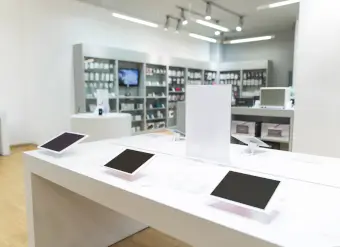 Secure Data Recovery Services
Emergency Services Available 24x7
When you are having trouble accessing your important files, call Secure Data Recovery. Our fast and dependable data recovery services will have your files back to you quickly. Our hard drive recovery specialists in Fort Smith, AR have achieved a 96% overall success rating, meaning that no matter the reason for your data failure, we can recover your data.
Expert Data Recovery Services
Secure Data Recovery Services is the authority in Hard Drive Recovery, SSD Recovery and RAID Recovery. Since 2007, our data recovery company has helped tens of thousands of individuals and businesses of all sizes successfully recover from every type of data loss scenario. We understand the importance of data in the modern world and with our Economy, Standard and Emergency Data Recovery Options and state-of-the art technology we are ready to get your lost data back right now.
Experience total piece of mind with a "No Data, No Recovery Fee" Guarantee.
What Can We Recover For You Today?
Fort Smith, AR Data Recovery Reviews
Marylin Caywood
Reviewed on Nov 17, 2022 | Spavinaw, OK
I am beyond grateful that Secure Data Recovery was able to pull my data of a bad hard drive. Due to the nature of my business, I am required to keep my client''s records for several years. I failed to backup my data in a timely manner and as a result lost one full year of records when my hard drive crashed. I could have been facing fines in excess of what the recovery service costs. This was defin... Read Moreitely worth every penny. Great job.
Meloni Lee
Reviewed on Jul 19, 2022 | Rogers, AR
The technical support & customer service from Scott exceeded my expectations! We recovered priceless family photos and memories from our computer which crashed years ago. Thankful for Secure data''s prompt and confidential support.
Geof Carmack
Reviewed on Aug 17, 2018 | Little Rock, AR
I called Scott Moses and explained I just had my hard drive crash. Being it was filled with critical data, I was understandably fearful of the results. Scott assured me there was a really good chance all the data could be retrieved. I shipped it in, and within a week I had 99% data recovery. Thank God for Secure Data Recovery and Thank you Scott!!
Maranda Wynne
Reviewed on Aug 07, 2018 | Bentonville, AR
I damaged an external hard drive and sent it in to secure data recovery. Frederick was very helpful and thankfully they recovered almost all of my files. Would recommend them!
Andrew Cozart
Reviewed on Jun 28, 2018 | Fayetteville, AR
Time was of the utmost importance. Scott M at Secure Data fully explained the process, the options and the costs. Then delivered exactly as he promised. Got my data fully restored. So relieved.
K Shelton
Reviewed on Dec 28, 2017 | North Little Rock, AR
I contacted Secure Data Recovery after my USB Flash drive stopped working, and I did not have a backup of my files. I was surprised at how fast Mitchell Moore responded. He was very polite, efficient, and thorough. He answered all my questions to my satisfaction, explained the step by step process, and kept me updated on the status of the recovery during the entire process.

The tech... Read Morenicians retrieve all of my files within the timeframe I selected. The team at Secure Data Recovery is very professional and knowledgeable. I highly recommend Secure Data Recovery to anyone who needs a data recovery service.

Top Rated Security
AReliable data recovery services in Fort Smith, AR are hard to come by. That is why Secure Data Recovery has made it a priority to be a company you can count on. We hold more certifications than any other Data Recovery company in the area making us a company you can trust. Some of the certifications we hold are:
SSAE 18 Audited
GSA Approved Contractor
D&B Verified Business
Data Breach
Class 10 ISO 4 Cleanrooms
BBB Accredited Business
Data Recovery Services in Fort Smith
Our team of engineers in Fort Smith make recovering data seamless. With many years of experience and state of the art technologies, our engineers have perfected the recovery process. With many large businesses in the Fort Smith area, our engineers are kept busy with providing specialized recovery services when they experience a system failure.
Some of the most common recovery services in Fort Smith that our engineers provide are:
Failed RAID Array
Damaged Hard Drive
Firmware Damage
Corrupted or Deleted Files
Remote Server Failure
And Many More
If you think that you may be experiencing any of these types of failures, call one of our team members in Arkansas today. They can provide you with a customized solution for your specific situation. Knowing that data failures can happen at any moment, our customer service team is available 24/7 for your convenience.