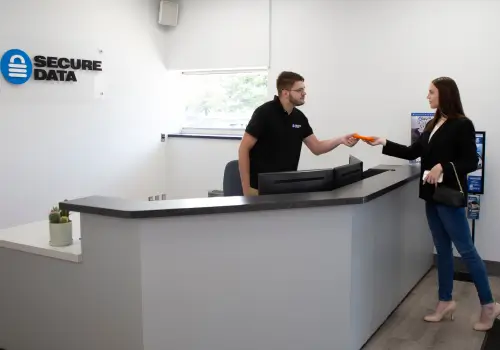 Data Recovery Services in London - RAID, SSD & Hard Drive Recovery
Secure Data Recovery Services provides the 12 million residents of the Greater London metropolitan area with secure and reliable data recovery, media migration, hard drive repair, and other data services. Our certified engineering teams have worked extensively with every major operating system and digital file type, and our unique approach allows for high success rates and fast turnarounds to recover data.
Our customers rate our services:
We Helped Thousands Get Their Lost Data Back.
With over 5,329 satisfied customers and growing, we are proud to provide outstanding customer experience and quality service that consistently exceed customer expectations.
View All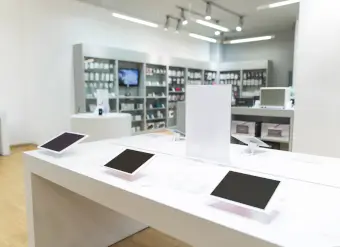 Secure Data Recovery Services
Emergency Services Available 24x7
London is the financial, cultural, and political center of the United Kingdom. Established more than 2,000 years ago, it is a strong multicultural city and one of Europe's most enduring metropolitan areas. Our London data recovery office provides a fast, reliable resource for the city's 8.3 million residents.
Expert Data Recovery Services
Secure Data Recovery Services is the authority in Hard Drive Recovery, SSD Recovery and RAID Recovery. Since 2007, our data recovery company has helped tens of thousands of individuals and businesses of all sizes successfully recover from every type of data loss scenario. We understand the importance of data in the modern world and with our Economy, Standard and Emergency Data Recovery Options and state-of-the art technology we are ready to get your lost data back right now.
Experience total piece of mind with a "No Data, No Recovery Fee" Guarantee.
What Can We Recover For You Today?
London, UK Data Recovery Reviews
Ramakrishna Vemireddy
Reviewed on Feb 16, 2018 | San Jose, CA
I worked with Ryan from Secure Data Recovery and he helped me to recover almost all the date from my old Samsung 2TB drive which was completely dead. I definitely recommend them for data recovery. Keep it up guys!!!

Some of the common data loss scenarios for London computer users include:
Hard drive crashes and mechanical failures
System rebooting
Data corruption and file read errors
Damage from malicious software
RAID repair or rebuilding failures
Media wear, fire damage, and more
Sudden data loss can mean days of downtime for London businesses, and in some circumstances, re-creating the missing files is not an option.
At Secure Data Recovery Services, we specialize in media repair and recovery. Our London hard drive data recovery teams have treated thousands of cases, and we currently hold an overall success rate of 96 percent. We can safely recover data regardless of the circumstances surrounding your media failure.
If you cannot access data on a hard drive, RAID array, or other device, contact our London data recovery team to schedule diagnostics. Our standard service features risk-free price quotes, and we offer flexible service options with carefully managed security. All of our data recovery services in London include a no-recovery, no-charge guarantee. Call or contact us online today for more information or to get started with a free quote!
Specialized Technology for Reliable Hard Drive Data Recovery
In order to reconstruct damaged hard drives and other computer components without risking accidental media damage, our data recovery engineers work in a dedicated laboratory with state-of-the-art technology. Secure Data Recovery Services invests heavily in research, and we were the first data recovery company with a certified Class 10 ISO 4 Cleanroom, a specialized environment optimized for delicate repair procedures.
We also develop our own file utilities and media repair tools in order to treat cases in an efficient manner. Secure Data Recovery Services' engineers regularly work with damaged media and undergo ongoing training in order to treat new types of digital devices effectively.
Security is important to our clients who need RAID data recovery in London, and as one of the world's most trusted data service providers, we follow strict standards to prevent unauthorized file access. Secure Data Recovery Services was the first provider to earn an official SSAE 18 Type II SOC-1 credential, and we undergo regular audits in order to maintain a number of additional certifications. We prioritize your confidentiality throughout our process.
What to Do When a Computer Storage Device Fails
Failure scenarios vary greatly by device type and application. If you cannot access your data, note any error messages and immediately shut down your system. Operating a failed hard drive or other device can cause permanent media damage by forcing the read/write heads into the platters, and even when a device is in perfect mechanical condition, operating it can have unintended consequences.
You should never attempt to recover your own files, particularly if you notice signs of mechanical damage. For the best possible results, contact a professional at Secure Data Recovery Services as soon as possible.
Reasons to choose our hard drive repair services in London, UK:
Free media evaluations and a no-recovery, no-charge guarantee
Advanced security credentials
Local access to an experienced team of data repair engineers
Support for all types of devices and systems
Flexible services including 24/7 same-day turnaround options
Safe services with a 96 percent success rate
By contacting our specialists at the first sign of data loss, you will significantly improve your chances of a full recovery. Secure Data Recovery Services is the world's most advanced data service provider, and with excellent security credentials, experienced engineers, and best-in-class technology, we proudly provide reliable results through our data recovery services in London, England. With our free standard diagnostics, you can consider turnaround options without any risk.